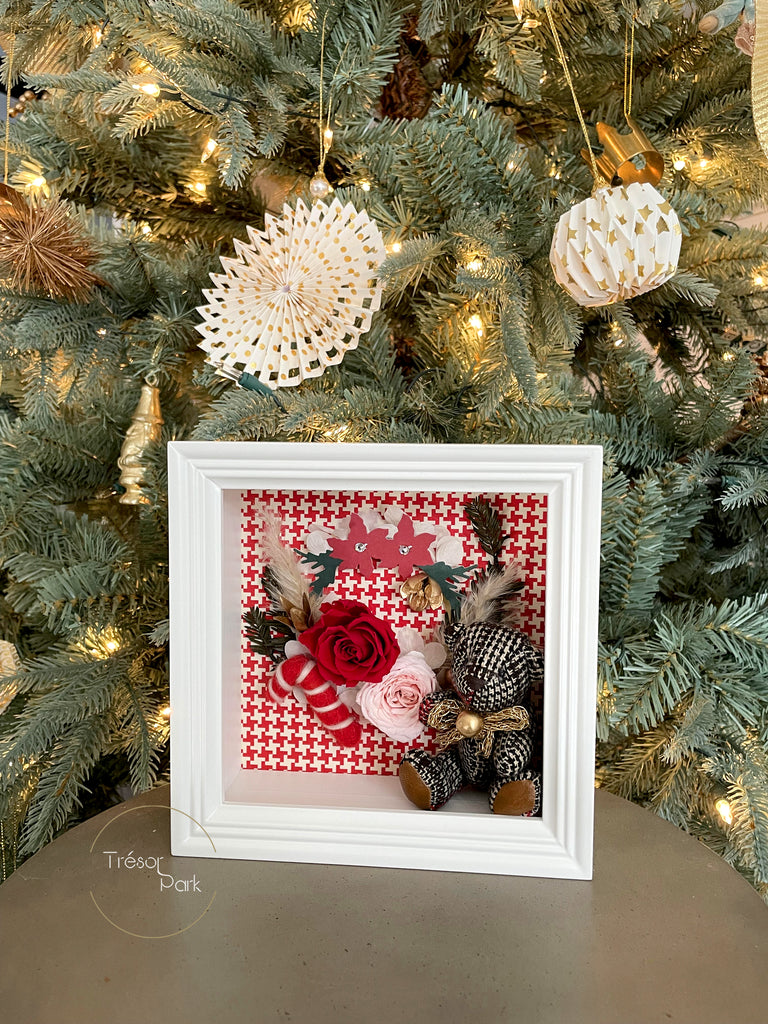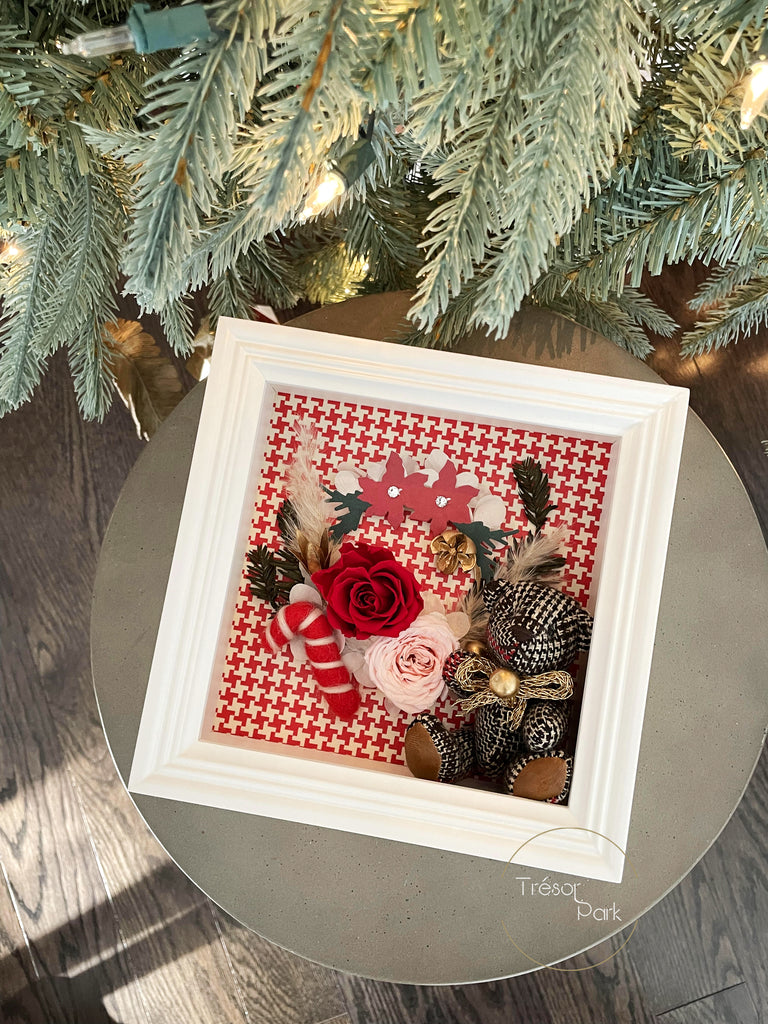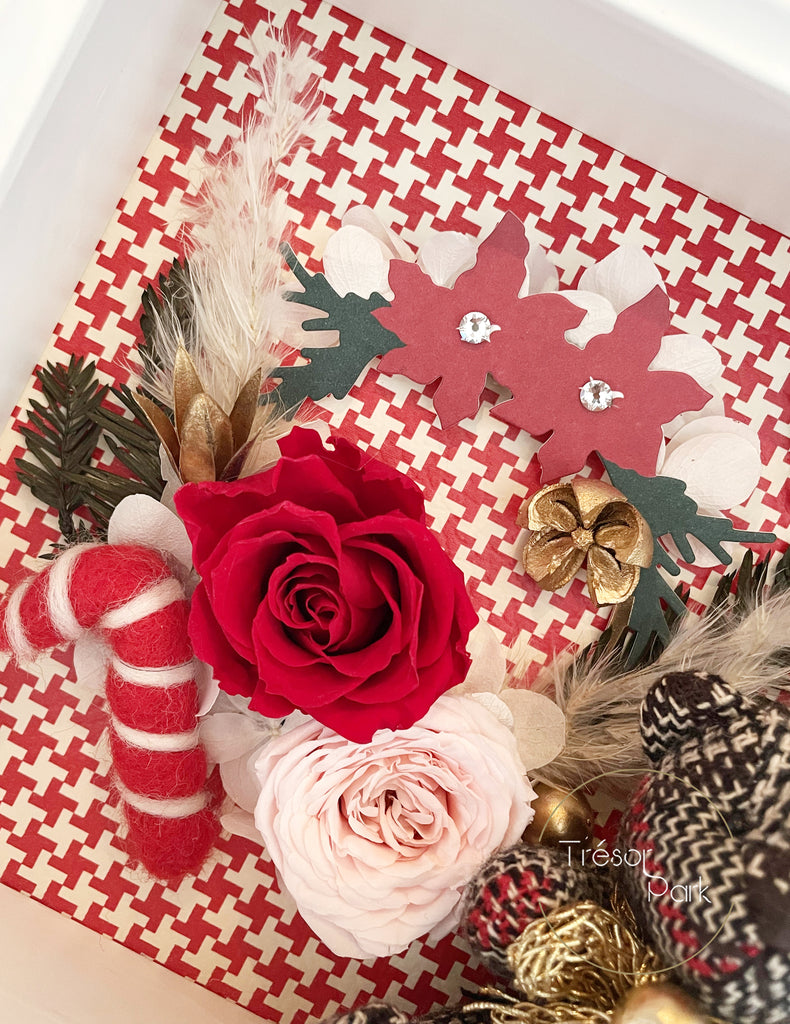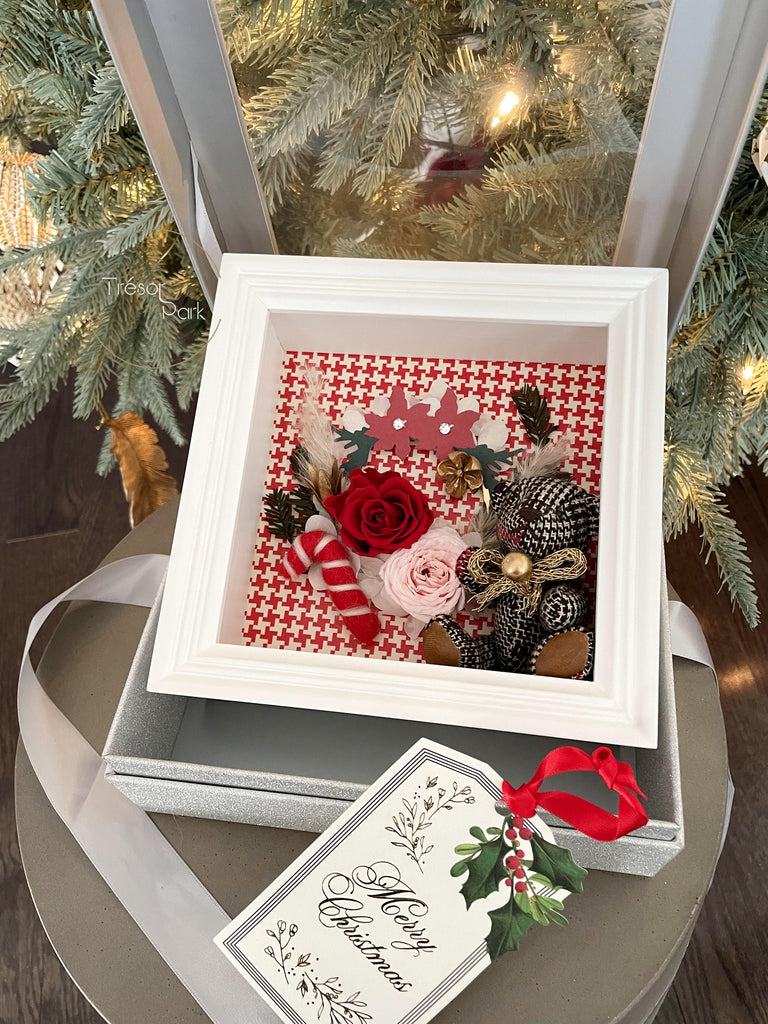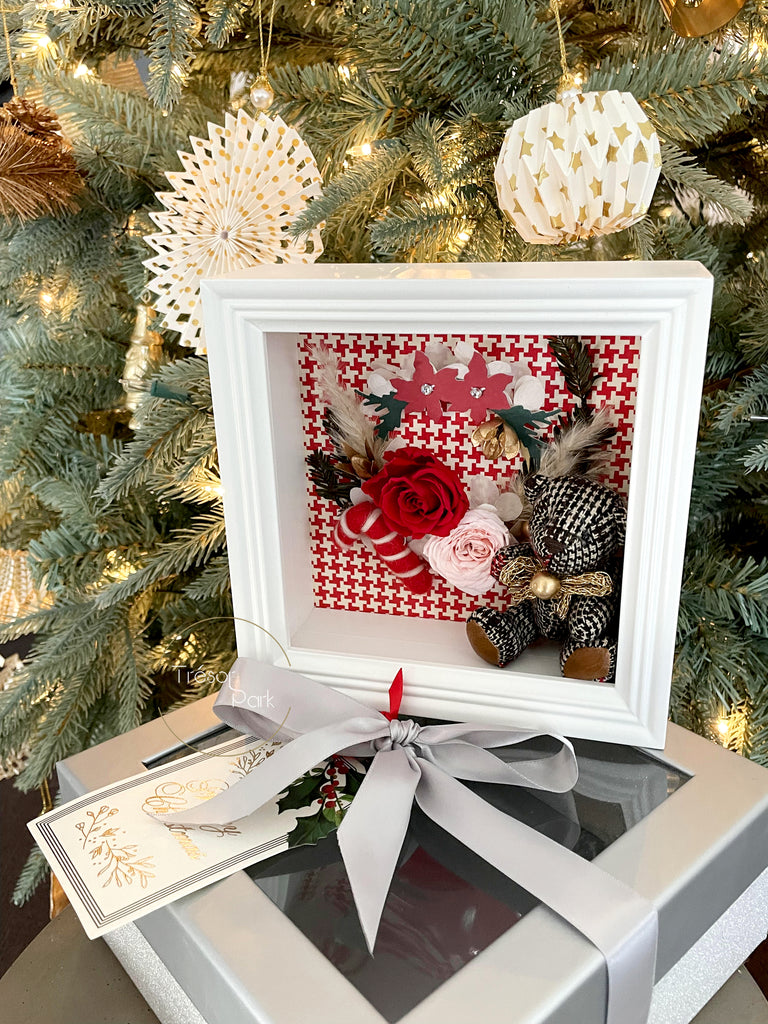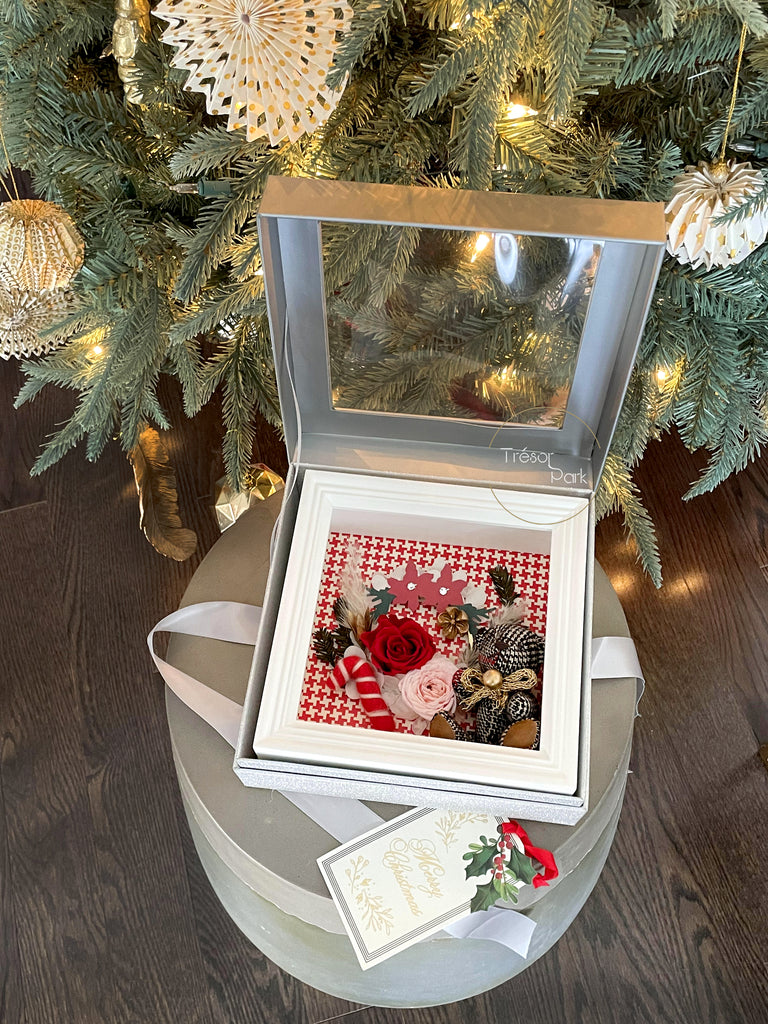 $165.00
$0.00
Holiday Teddy Bear
The signature floral frame collection features an assortment of romance & fun. Different figures inspires unique floral design, reflecting its own characteristics.
The cute teddy bear with lovely mini rose wreath brings a cheerful sprit to the holidays. 
An ideal gift for Christmas, birthdays, anniversary, and any other occasions. 
Materials:
Preserved Flowers
Shadow Box Frame
Teddy Bear 
Color Available:
Red
Dimensions:
Product size: 7"(18cm) x 7"(18cm) x 2.55"(6.5cm)
Box size: Approx.7.75"(19.6cm) x 7.75"(19.6cm) x 3"(7.6cm)

Shadow Box Frame Key Specifications:
Materials: Pine Wood Frame / Glass Front Protection
Outside Dimensions: 7"(18cm) x 7"(18cm) x 2.55"(6.5cm)
Inside Dimensions:6"(15cm) x 6"(15cm) x 2"(5cm)
Weight: 530g
Color: White
Made in China
Other Include:
- Gift warp box
- Caring handbook
- Greeting card
PLEASE NOTE
*Ready to ship in 3-7 business days.
*All floral products are designed and handmade in Canada. Each product may varies slightly.
*During transport some flowers or fruit may fall off as a result of drops or other large movement. If you ever experience a problem with your order,please feel free to contact us.