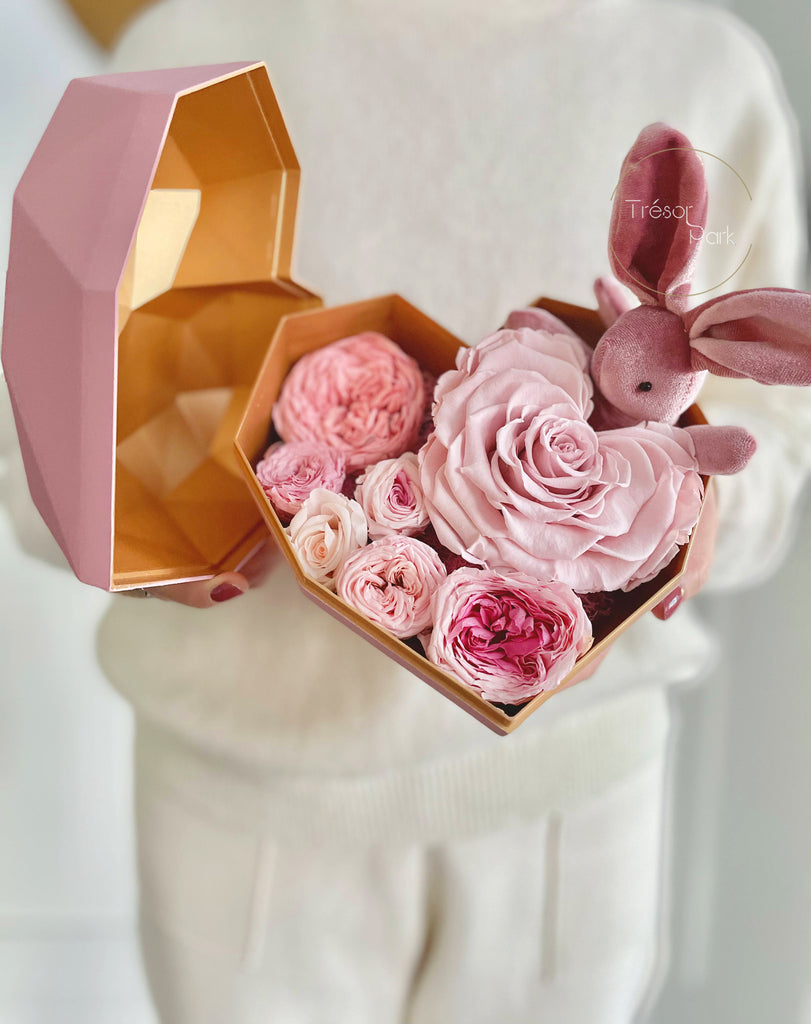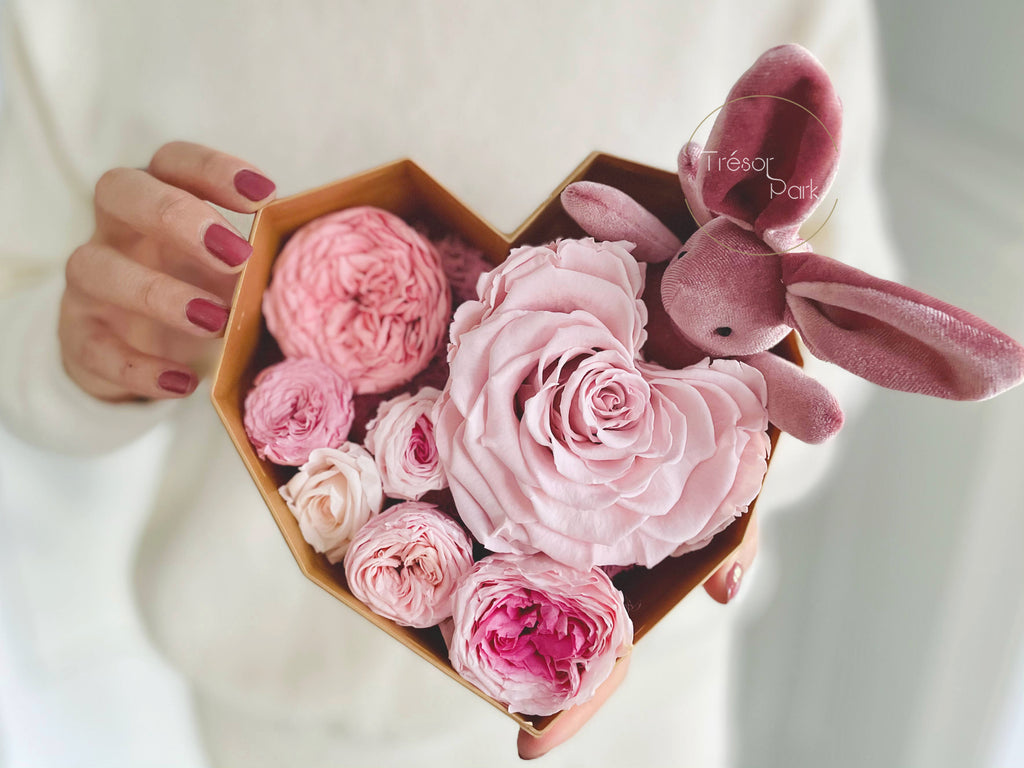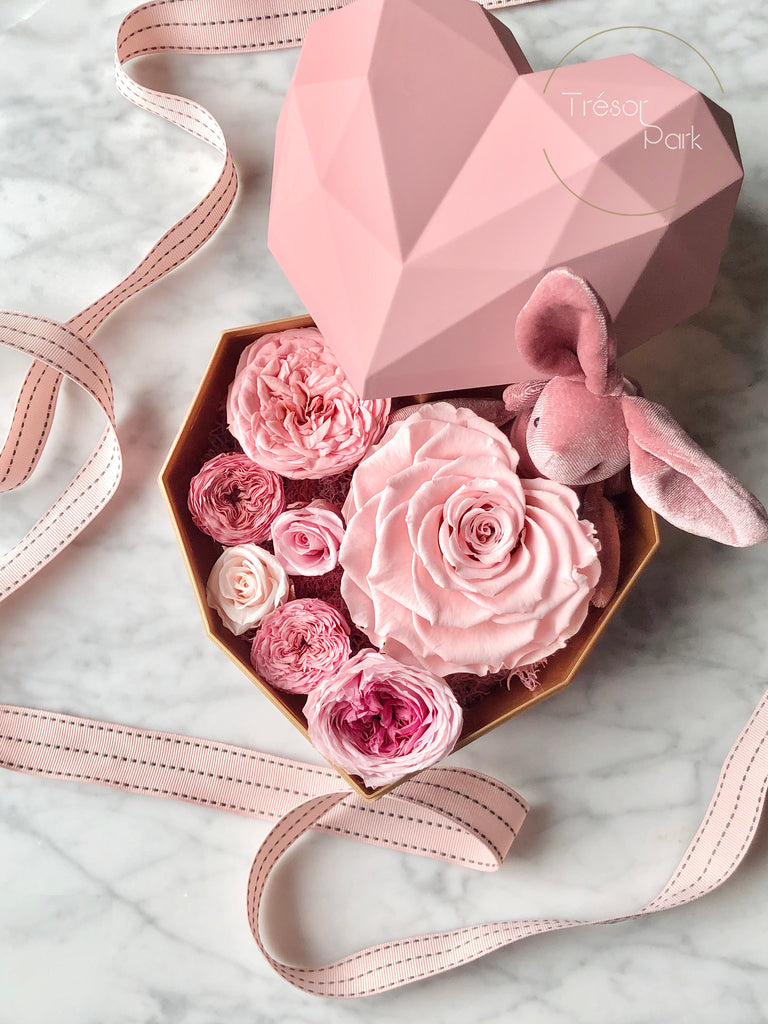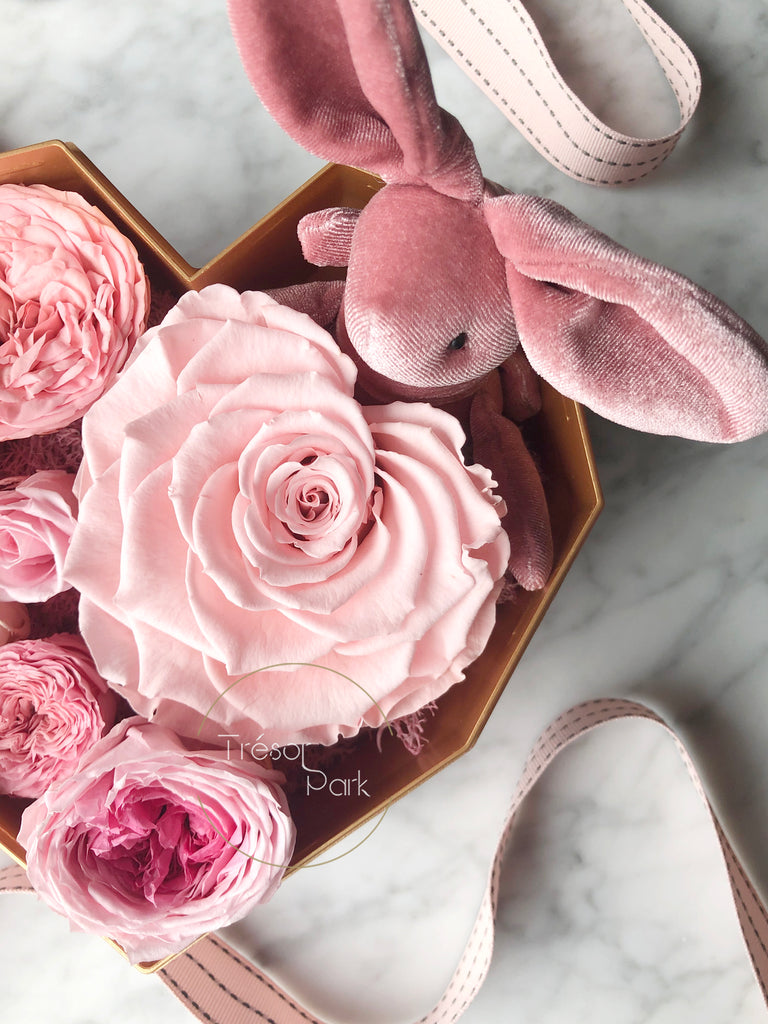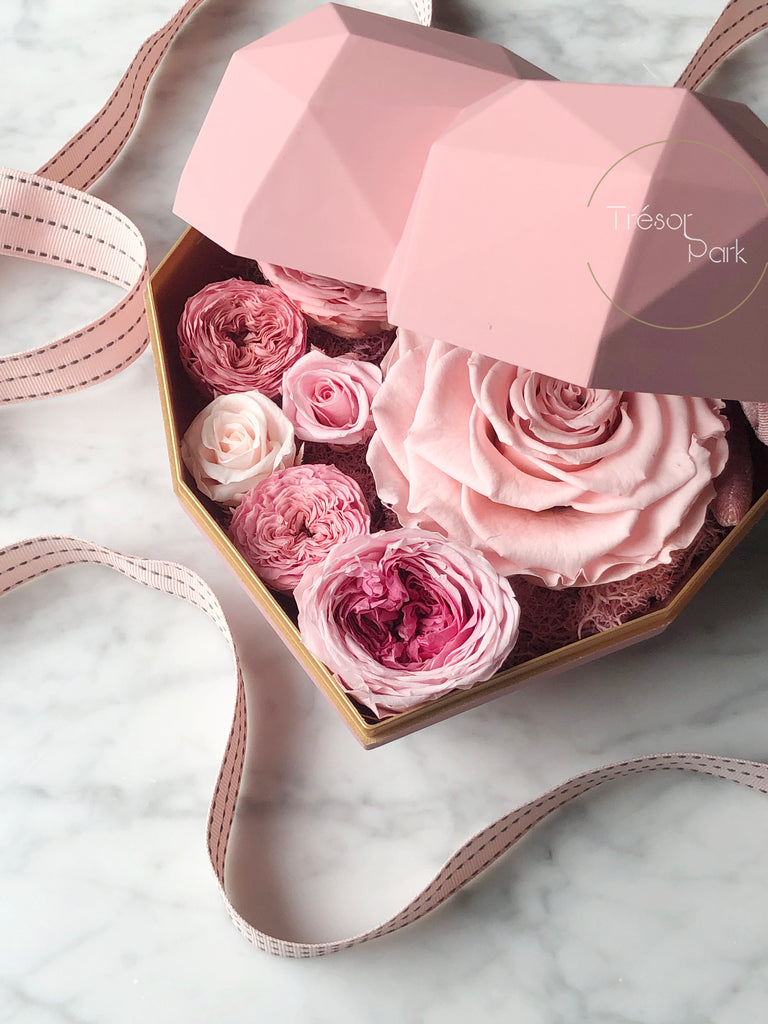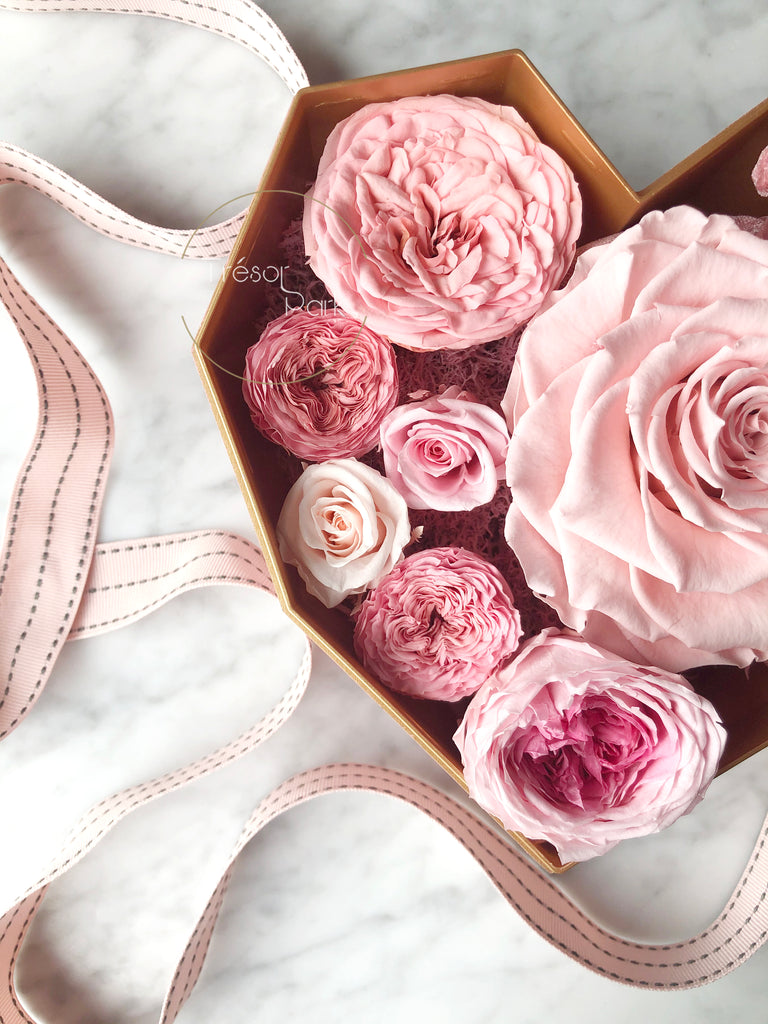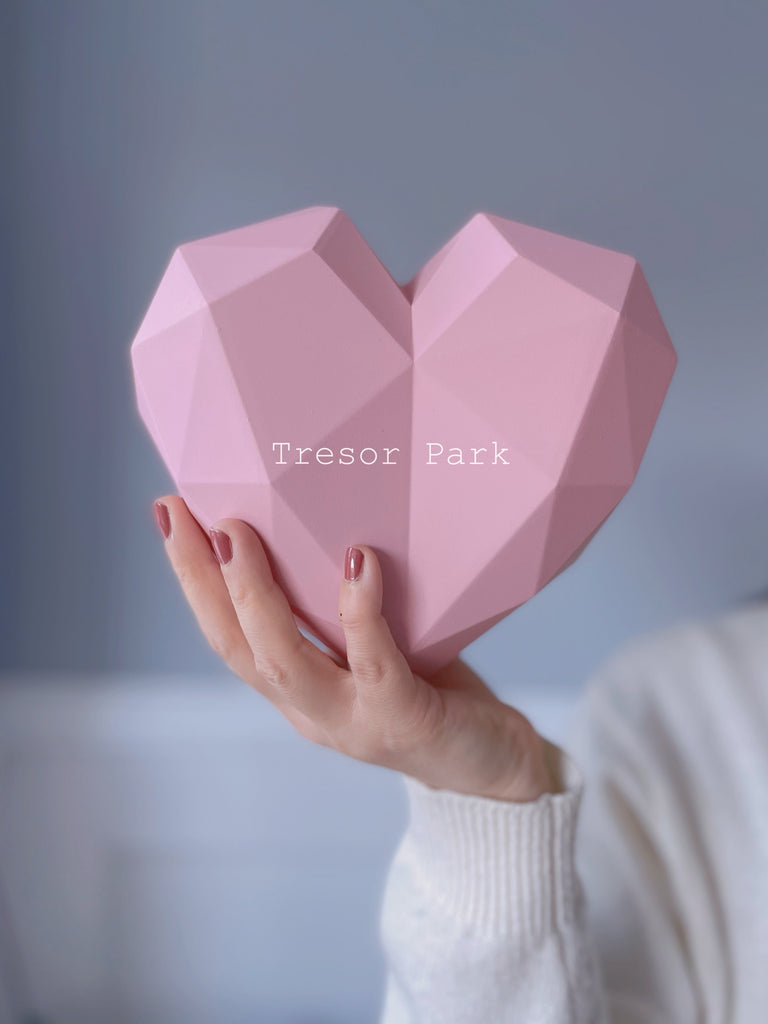 DETAILS
Featuring a gorgeous heart sharp giant Ecuador rose with a stunning medley of lovely pink flowers in a romantic style, and adorned with a cute bunny doll. Flowers are arranged inside a unique heart sharp window box.
Ideal for weddings, birthdays, anniversary, and any other celebrations.
Materials:
Preserved Flowers
Gift Box
Color Available:
Pink
Dimensions:
Product size: Approx.7."(18cm)
Other Include:
- Caring handbook
- Greeting card
PLEASE NOTE
*Ready to ship in 3-7 business days.
*All floral products are designed and handmade in Canada. Each product may varies slightly.
*During transport some flowers or fruit may fall off as a result of drops or other large movement. If you ever experience a problem with your order,please feel free to contact us.