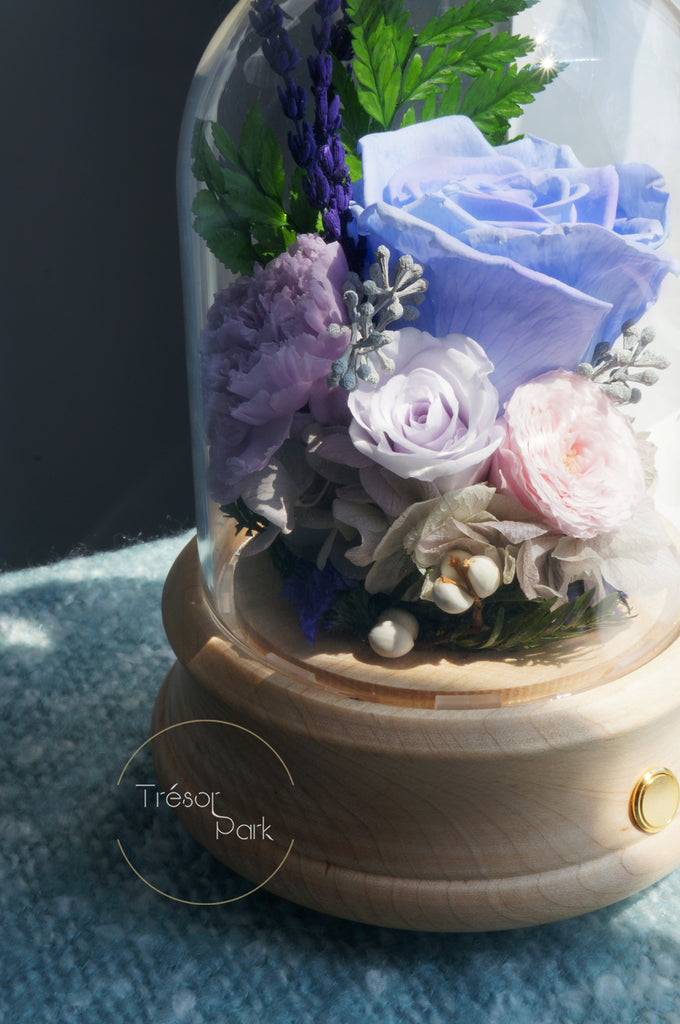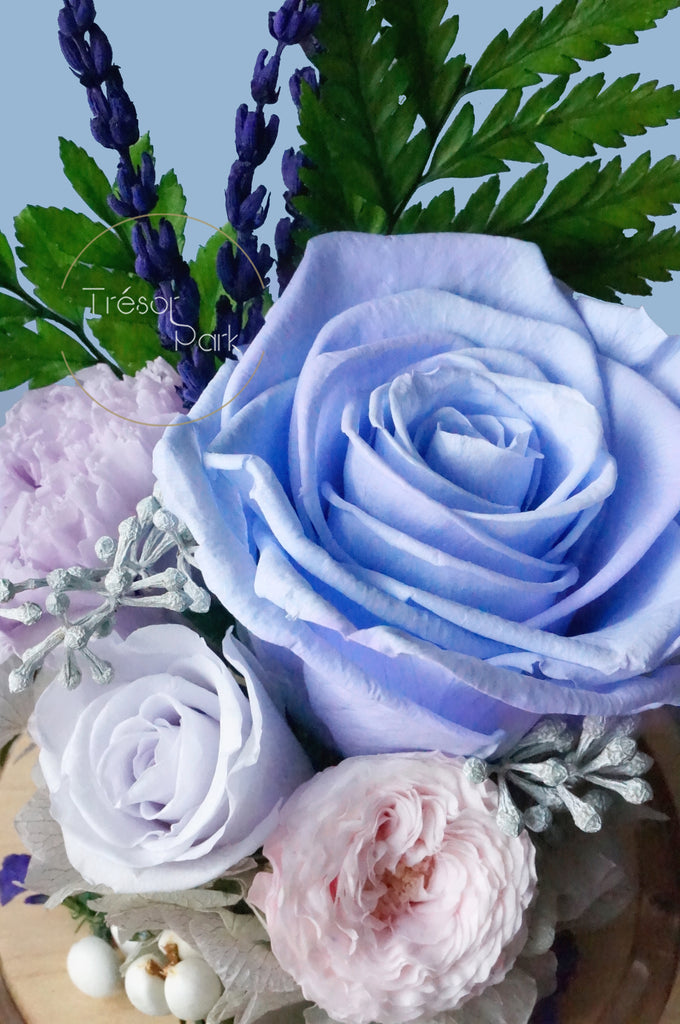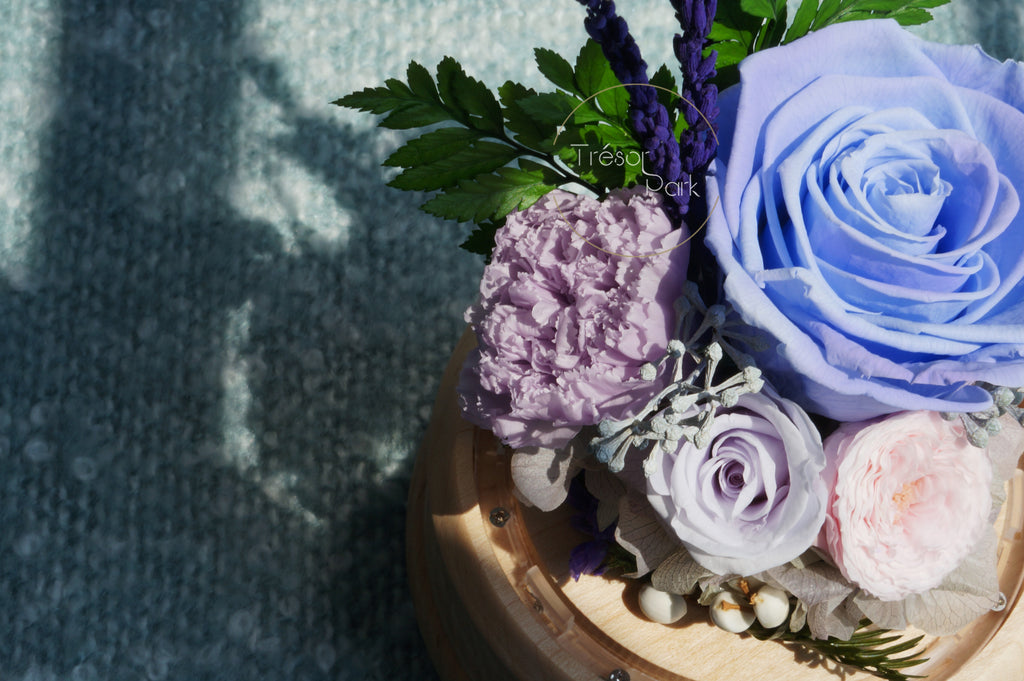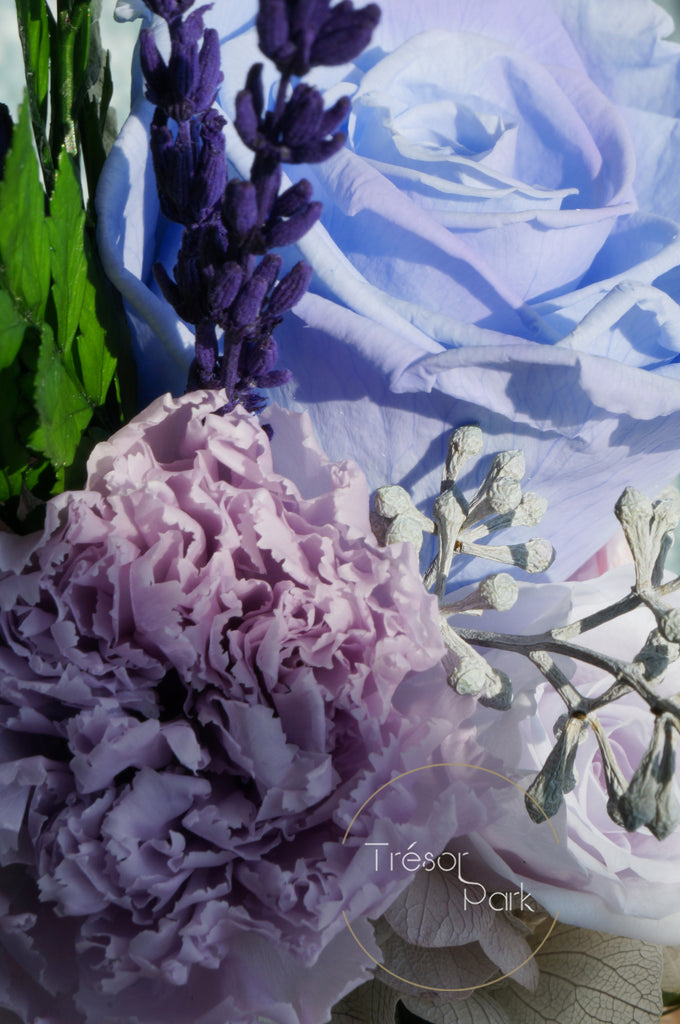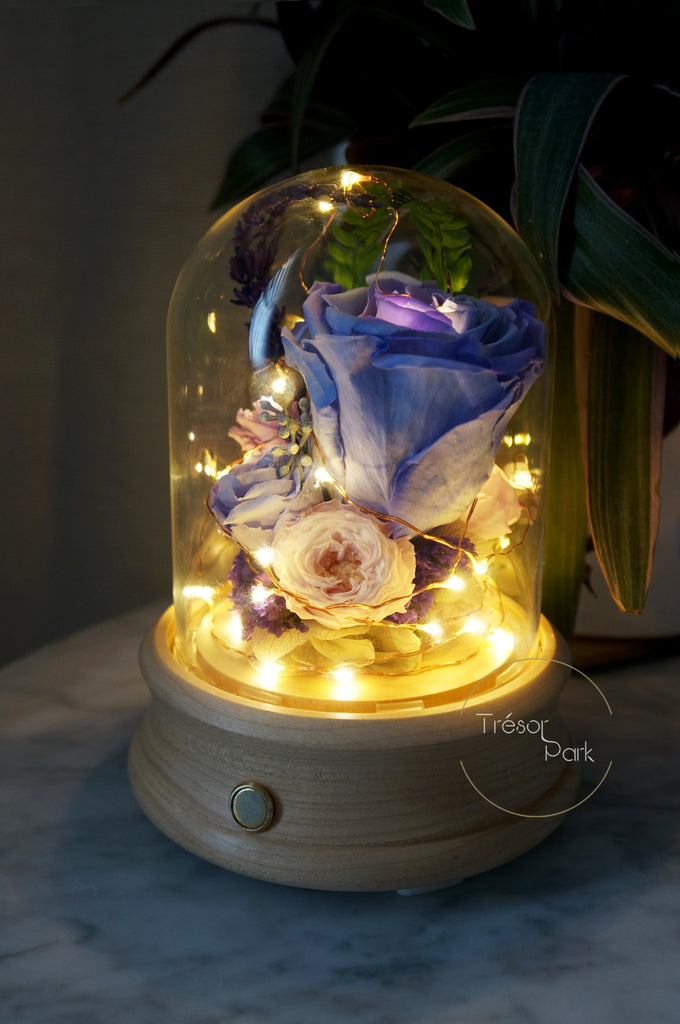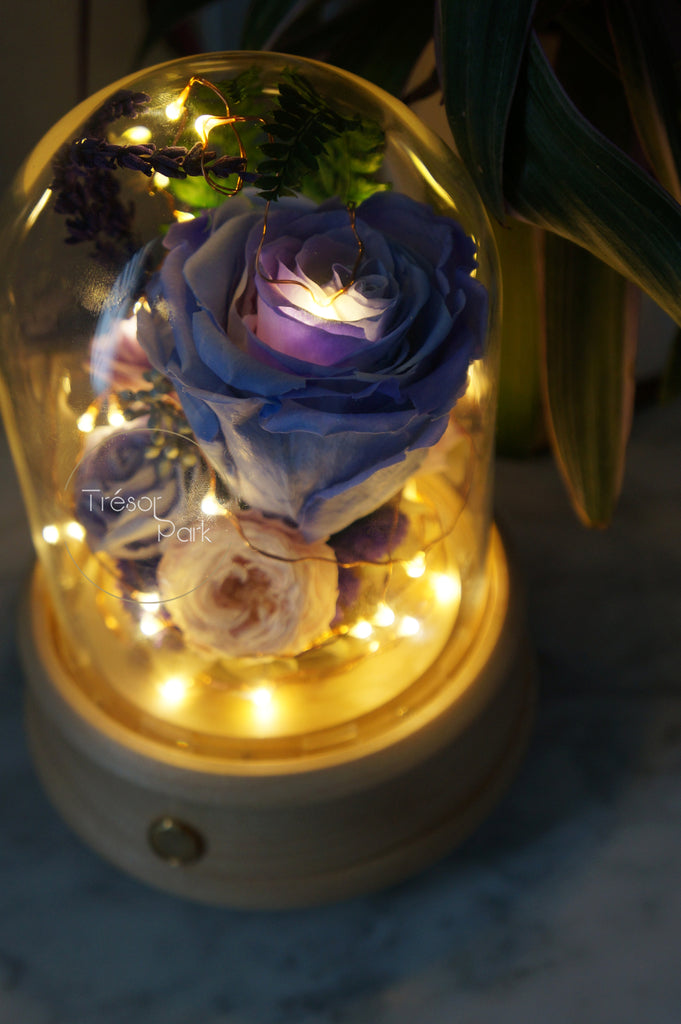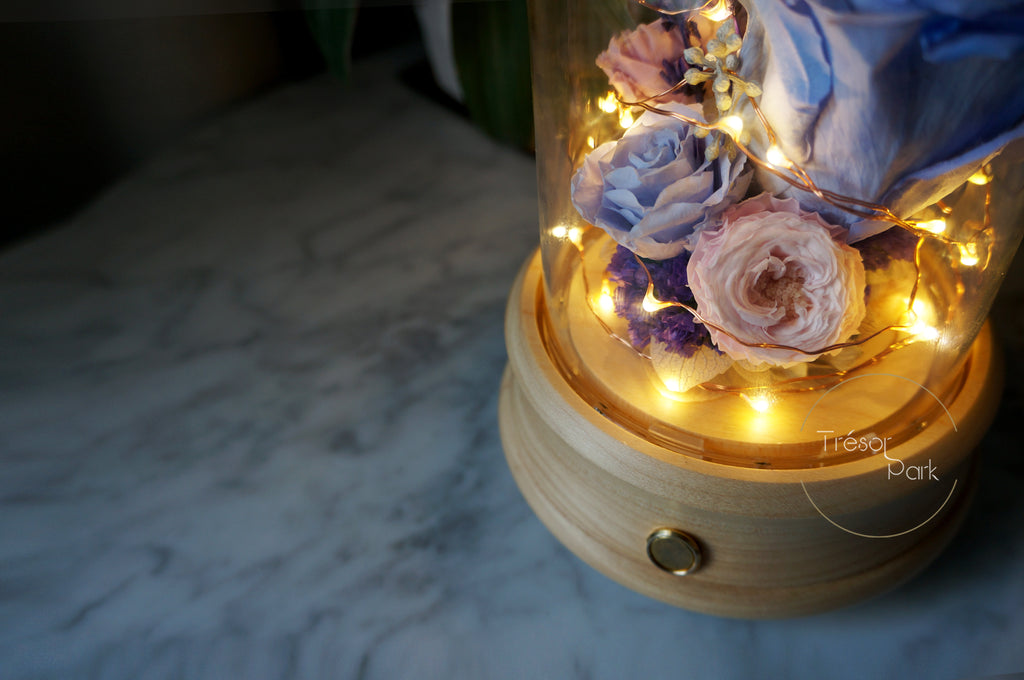 $199.00
$0.00
Lavender——Wireless Bluetooth Speaker
INSPIRATION
I am a body washed up on the shore."
DETAILS
"When rose meets the music"— A magical and romantic combination that preserved roses are arranged in a glass-dome wireless bluetooth speaker. 
It's an unique speaker with outstanding sound quality as well as a great decoration for any space. It will definitely meets all your requirements for the beauty and sound. 
The upgraded bluetooth speaker has added warm LED string lights to create a beautiful night view. They are perfect to add some warm glow to your space.
An ideal gift for weddings, birthdays, anniversary, and any other occasions. 
Materials: 
Preserved Flowers
Maple Wood Bluetooth Speaker
Color Available:
Lavender
Dimensions:
Product size: Approx. D4.9"(12.5cm) x H7.3"(18.5cm)
Box size: Approx. 6"(15cm) x 6"(15cm) x 7.8"(20cm)
Bluetooth Speaker Key Specifications:
Maple Wood Pedestal, Glass Cover
Dimensions: D4.9"(12.5cm)x H7.3"(18.5cm)
Weight: 480g
Output power: 3W
Transmission Distance: <10m
Charging time: 2-3 hours
Playtime: 6 hours
Rechargeable: Yes
Battery: Lithium
Lights: Warm LED string lights
Compatibility: Phone, laptop, tablet, computer and any other Bluetooth available
Made in China
Other Include:
- Gift warp box 
- Bluetooth Speaker instructions & USB cable
- Caring handbook
- Greeting card
PLEASE NOTE
*Ready to ship in 3-7 business days.
*All floral products are designed and handmade in Canada. Each product may varies slightly.
*During transport some flowers or fruit may fall off as a result of drops or other large movement. If you ever experience a problem with your order, please give us a call and will make sure to resolve any issues