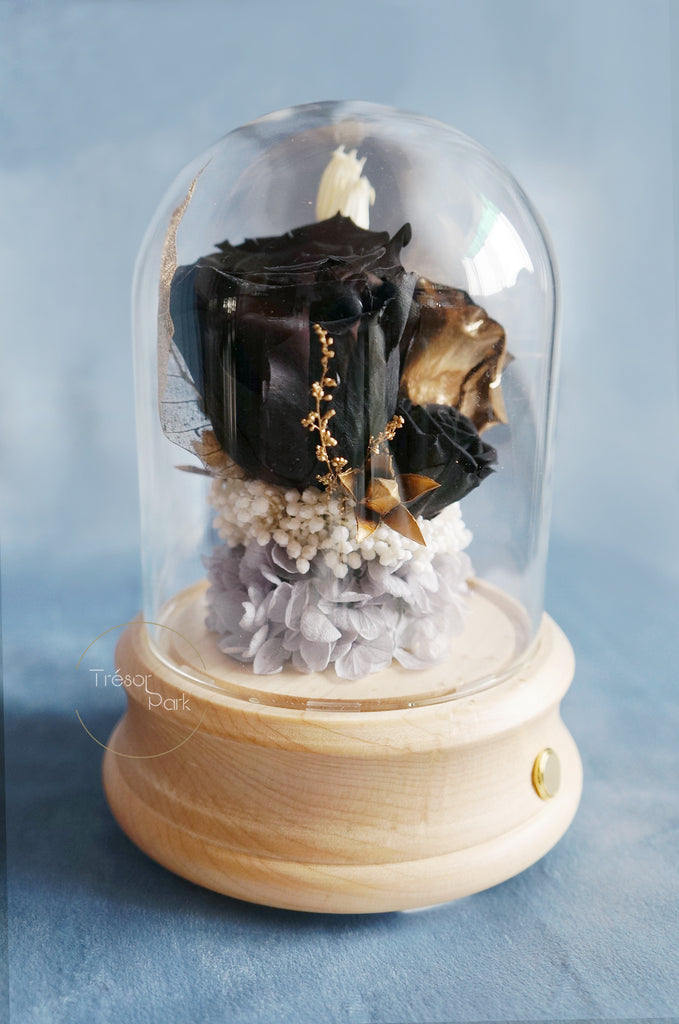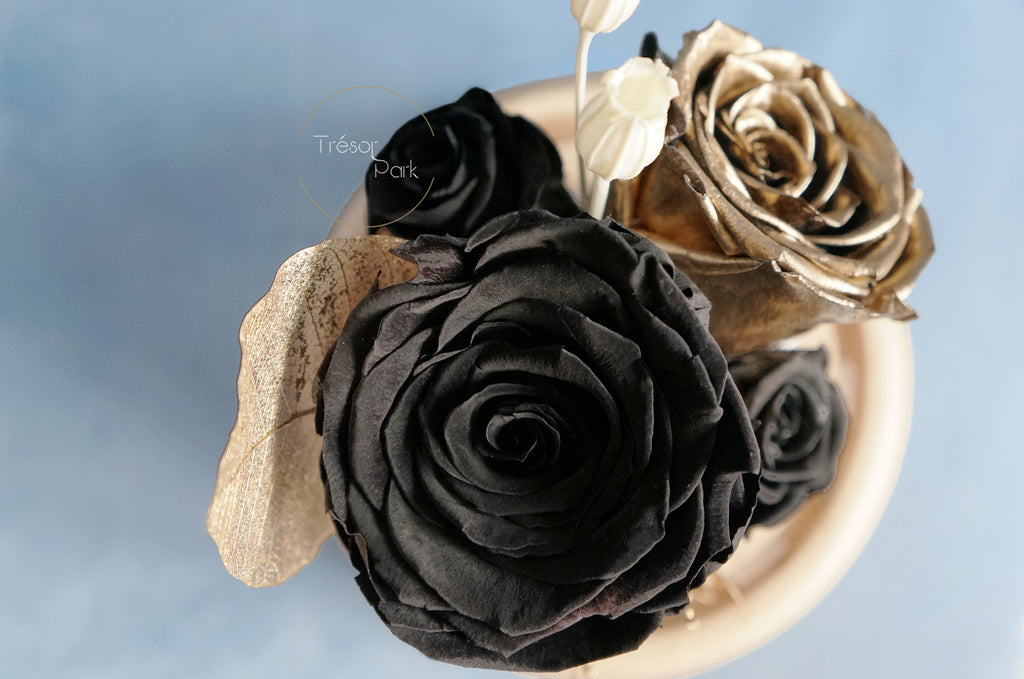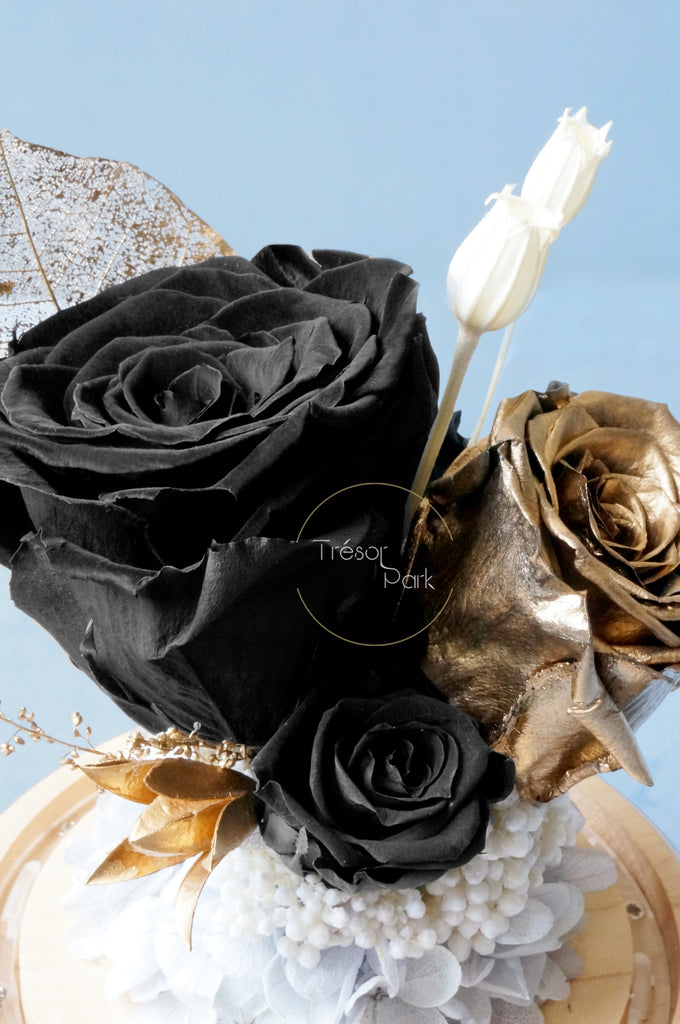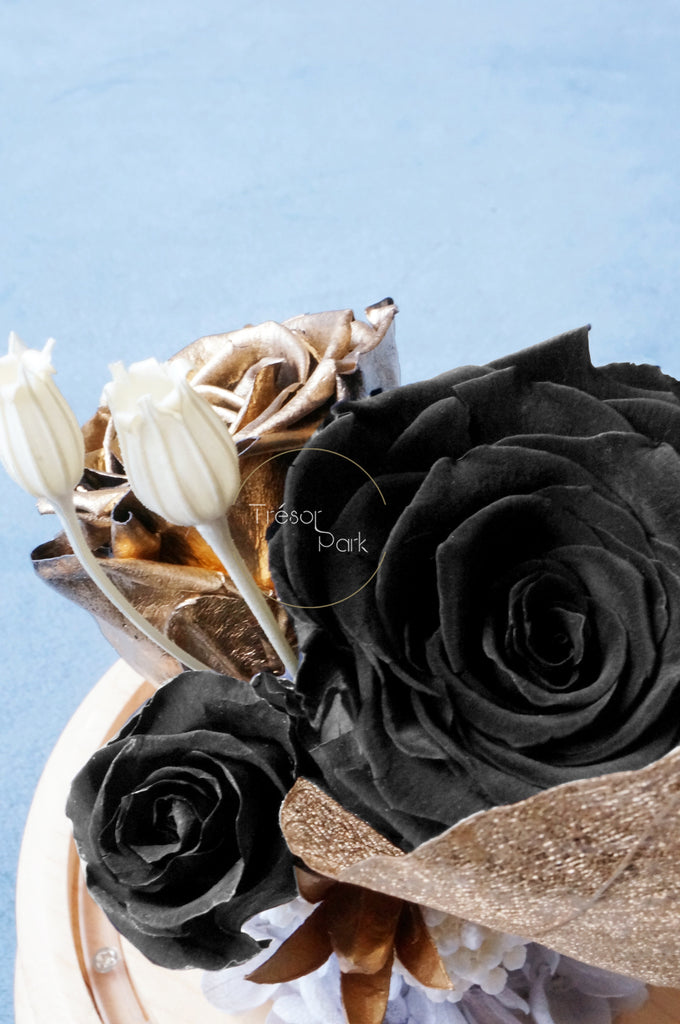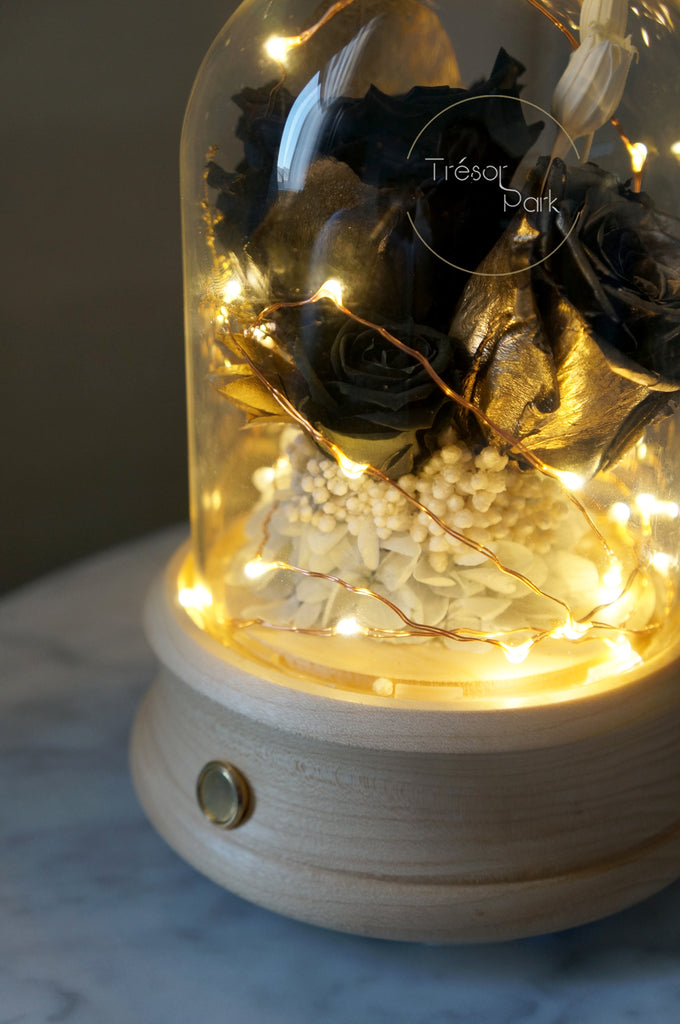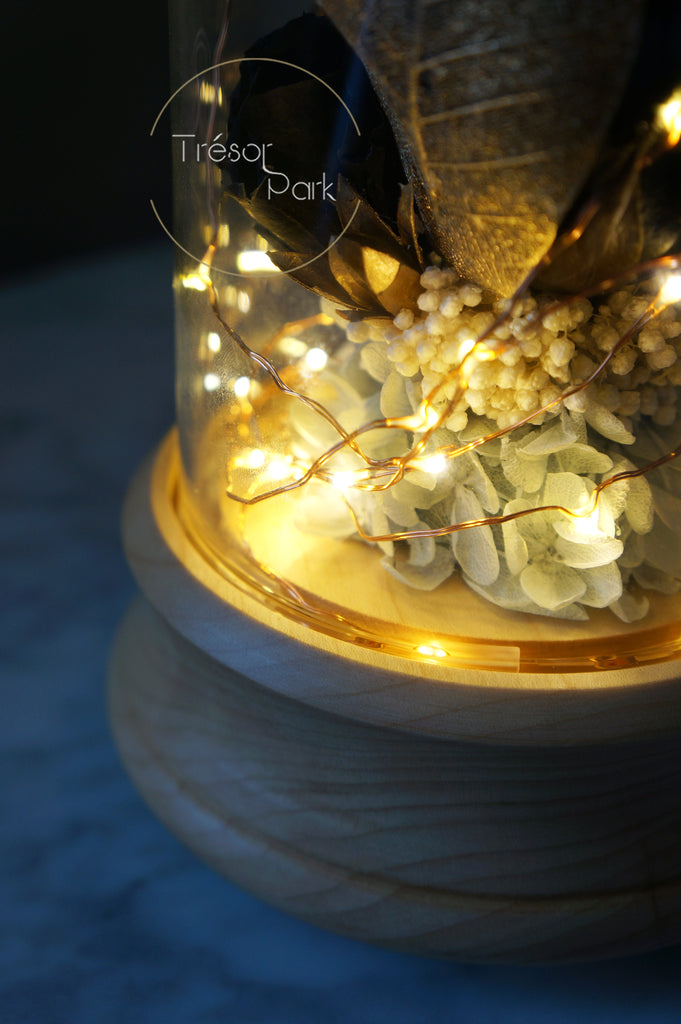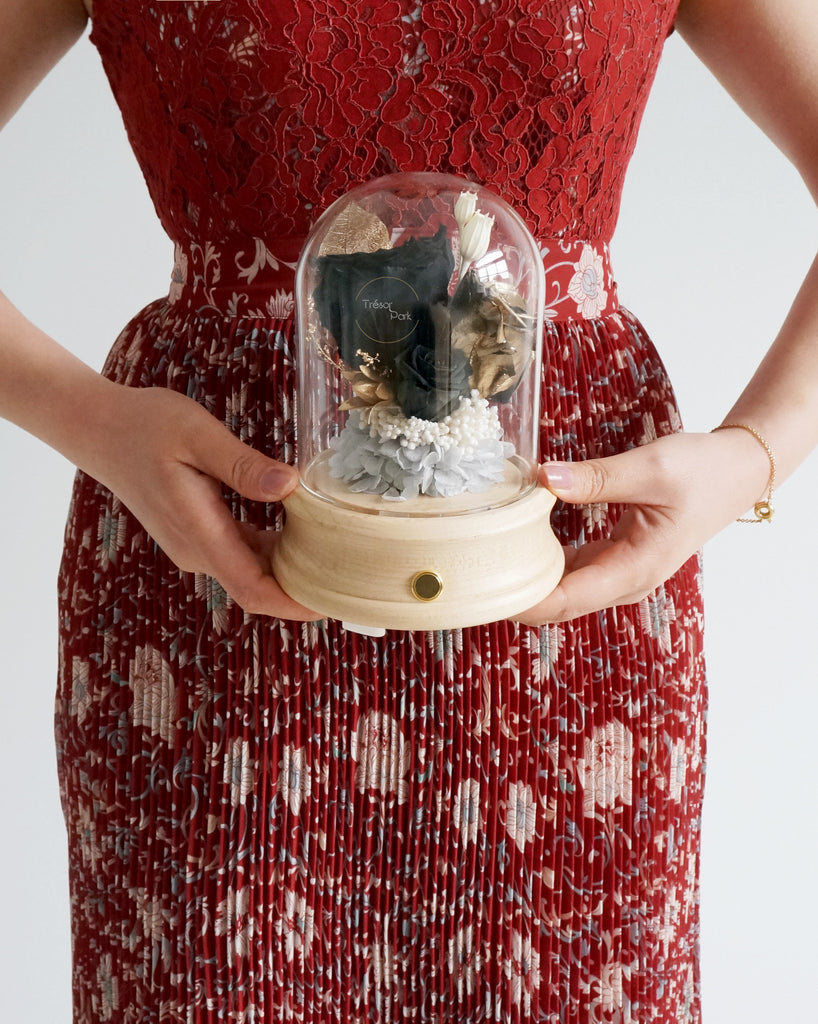 $199.00
$0.00
Gentleman--Wireless Bluetooth Speaker
INSPIRATION
"Sing me no songs of daylight,
For the sun is the enemy of lovers.
Sing instead of shadows and darkness,
And memories of midnight."
DETAILS
"When rose meets the music"— A magical and romantic combination that preserved roses are arranged in a glass-dome Bluetooth speaker. 
It's an unique speaker with outstanding sound quality as well as a great decoration for any space. It will definitely meets all your requirements for the beauty and sound. 
The upgraded bluetooth speaker has added warm LED string lights to create a beautiful night view. They are perfect to add some warm glow to your space.
An ideal gift for weddings, birthdays, anniversary, and any other occasions. 
Materials: 
Preserved Flowers
Maple Wood Bluetooth Speaker
Color Available:
Black-gold
Dimensions:
Product size: Approx. D4.9"(12.5cm) x H7.3"(18.5cm)
Box size: Approx. 6"(15cm) x 6"(15cm) x 7.8"(20cm)
Bluetooth Speaker Key Specifications:
Maple Wood Pedestal, Glass Cover
Dimensions: D4.9"(12.5cm)x H7.3"(18.5cm)
Weight: 480g
Output power: 3W
Transmission Distance: <10m
Charging time: 2-3 hours
Playtime: 6 hours
Rechargeable: Yes
Battery: Lithium
Lights: Warm LED string lights
Compatibility: Phone, laptop, tablet, computer and any other Bluetooth available
Made in China

Other Include:
- Gift warp box 
- Bluetooth Speaker instructions & USB cable
- Caring handbook
- Greeting card
PLEASE NOTE
*Ready to ship in 3-7 business days.
*All floral products are designed and handmade in Canada. Each product may varies slightly.
*During transport some flowers or fruit may fall off as a result of drops or other large movement. If you ever experience a problem with your order, please give us a call and will make sure to resolve any issues.