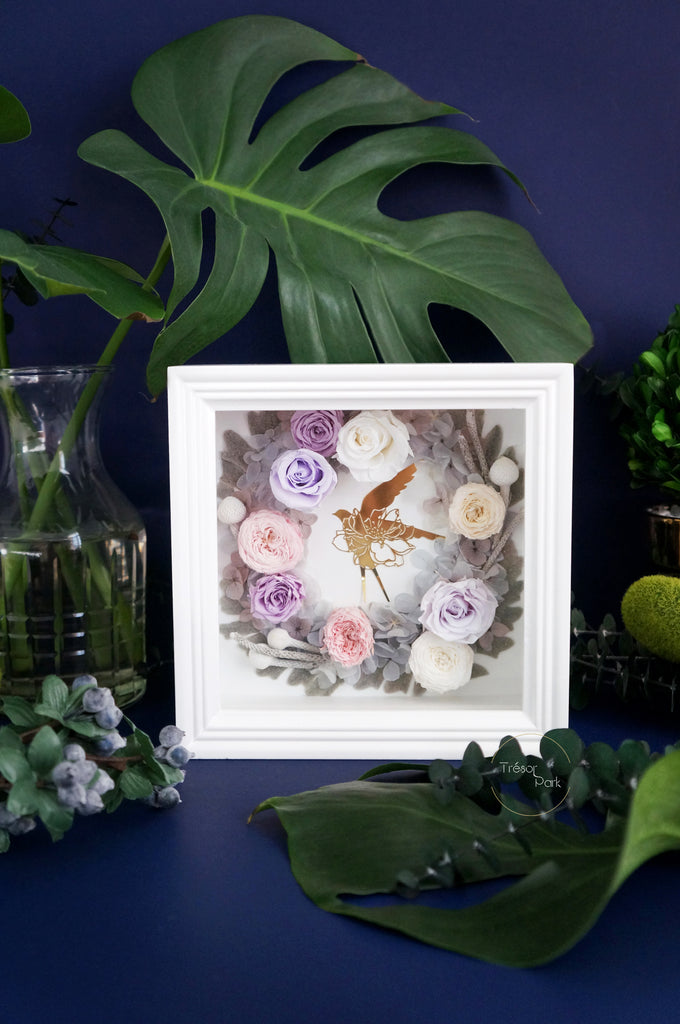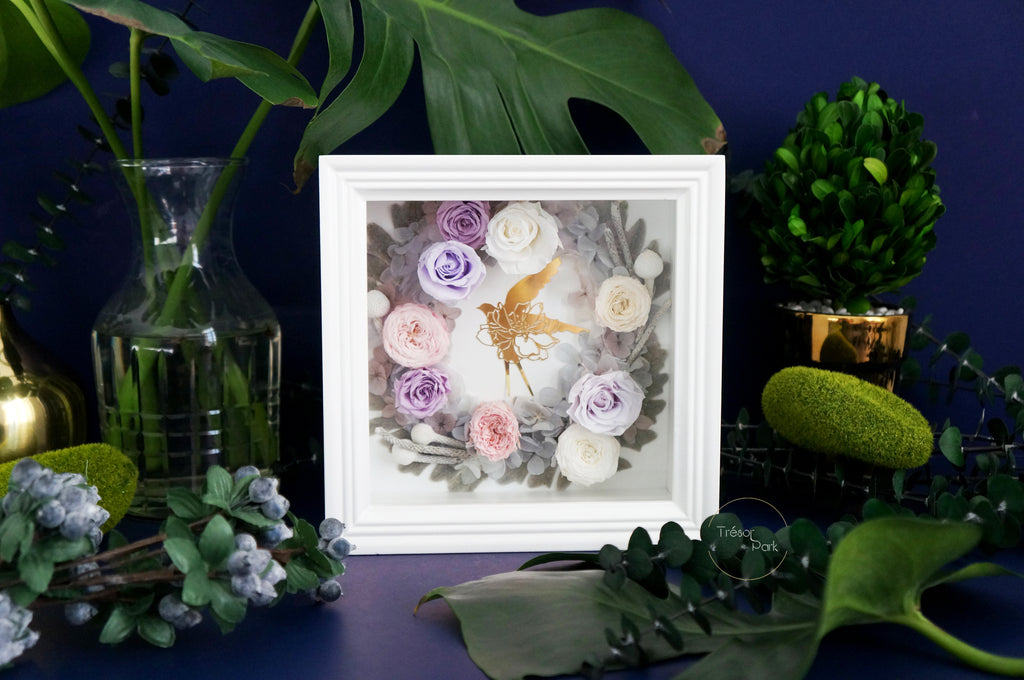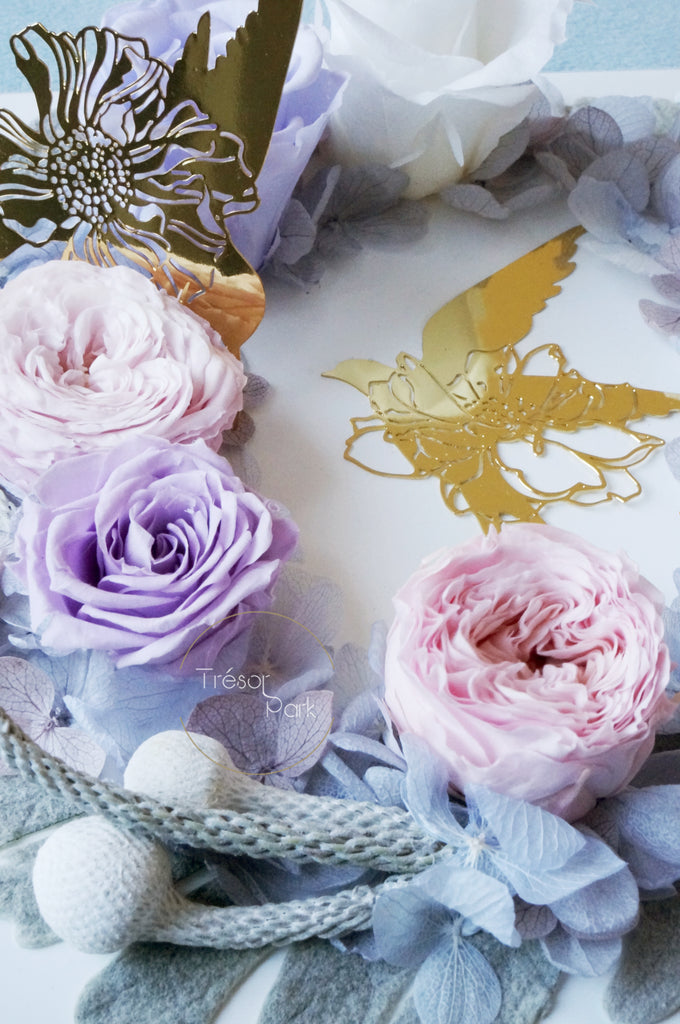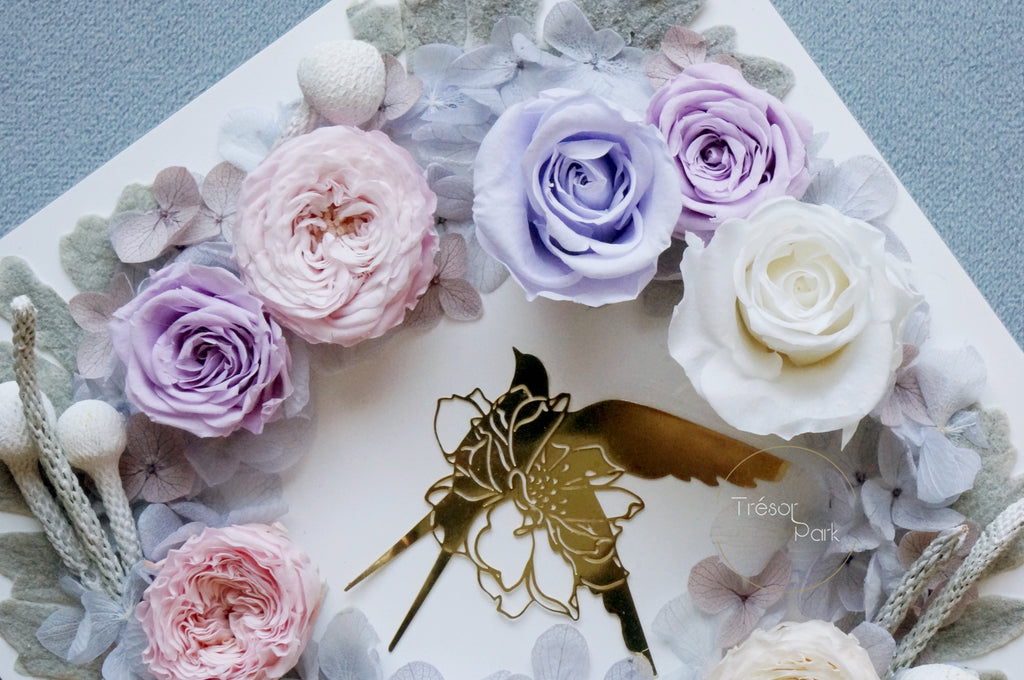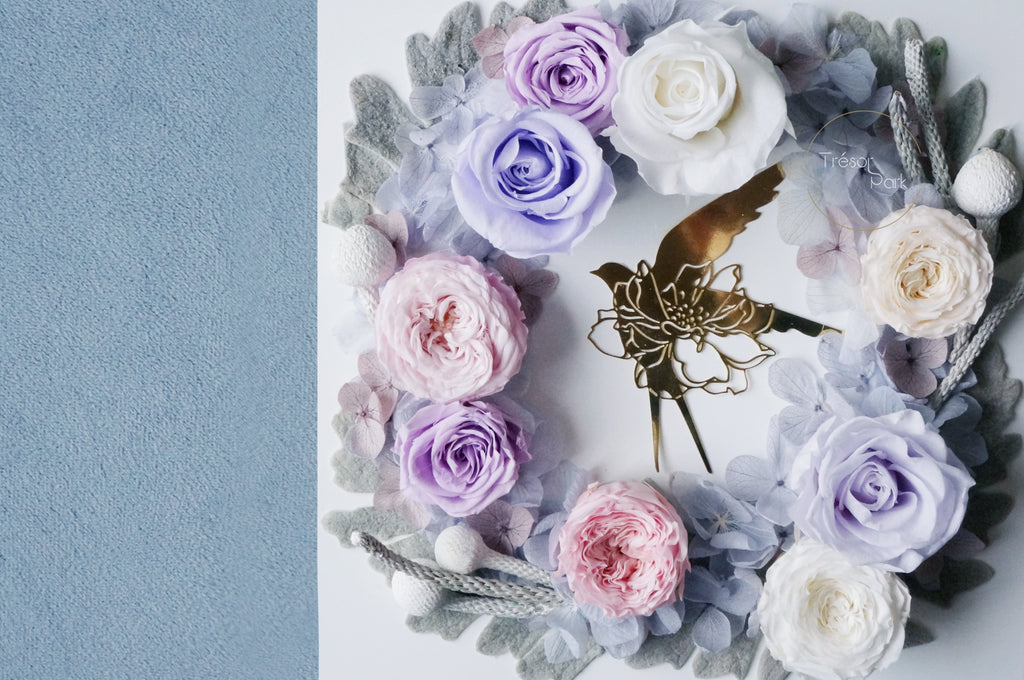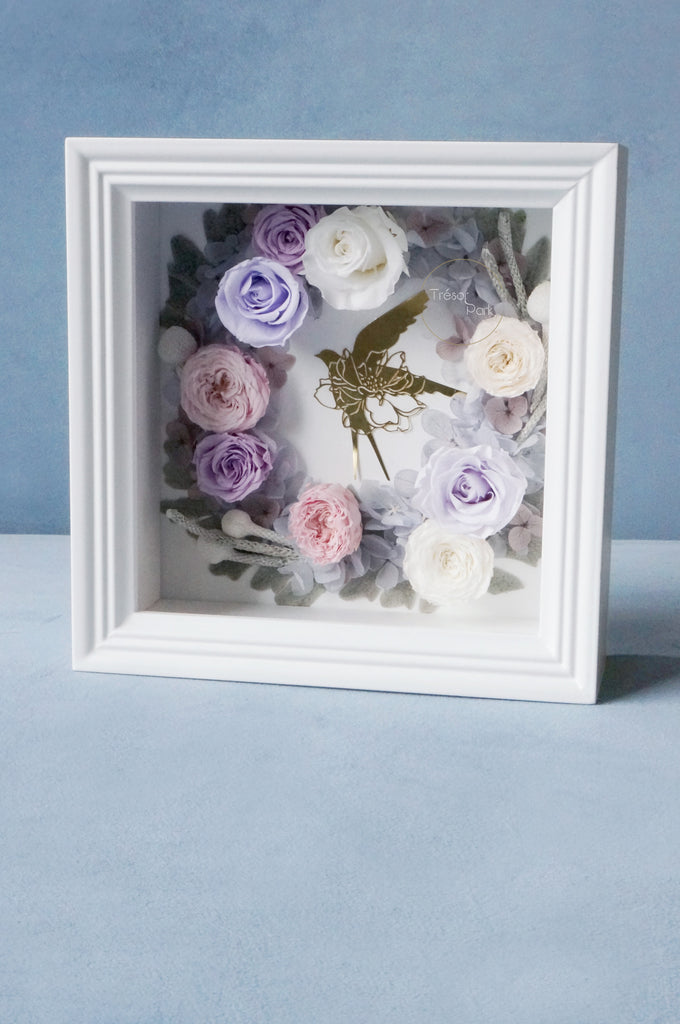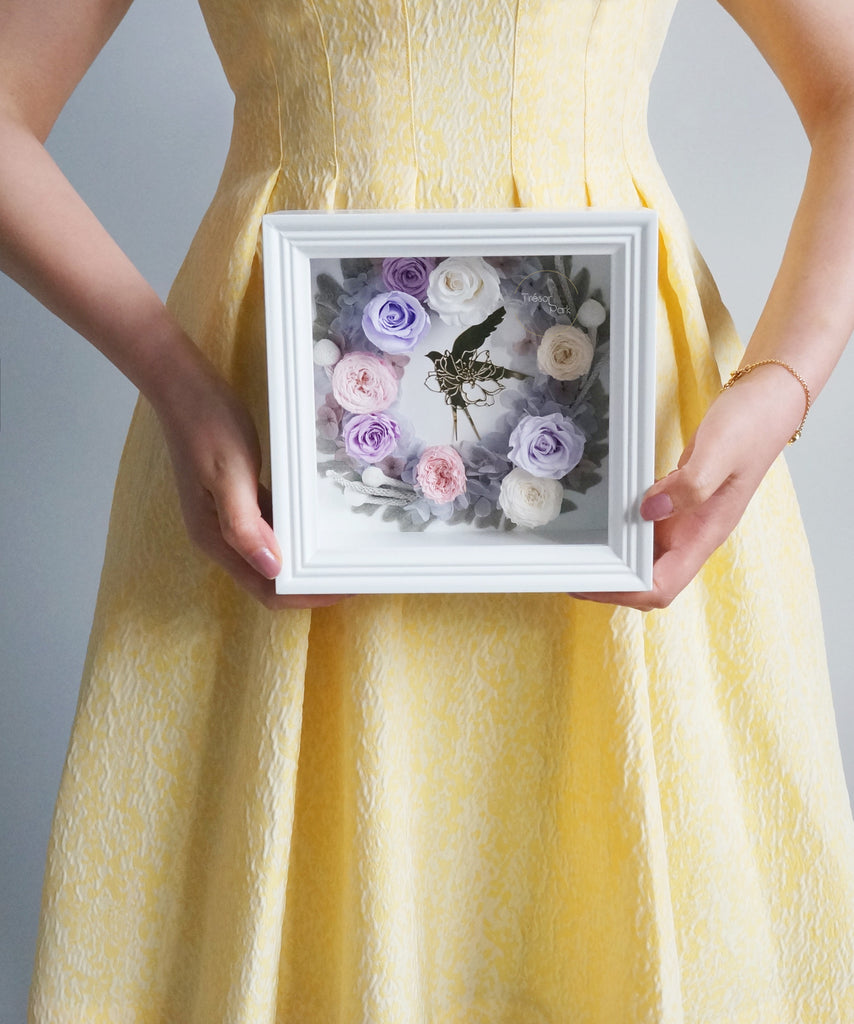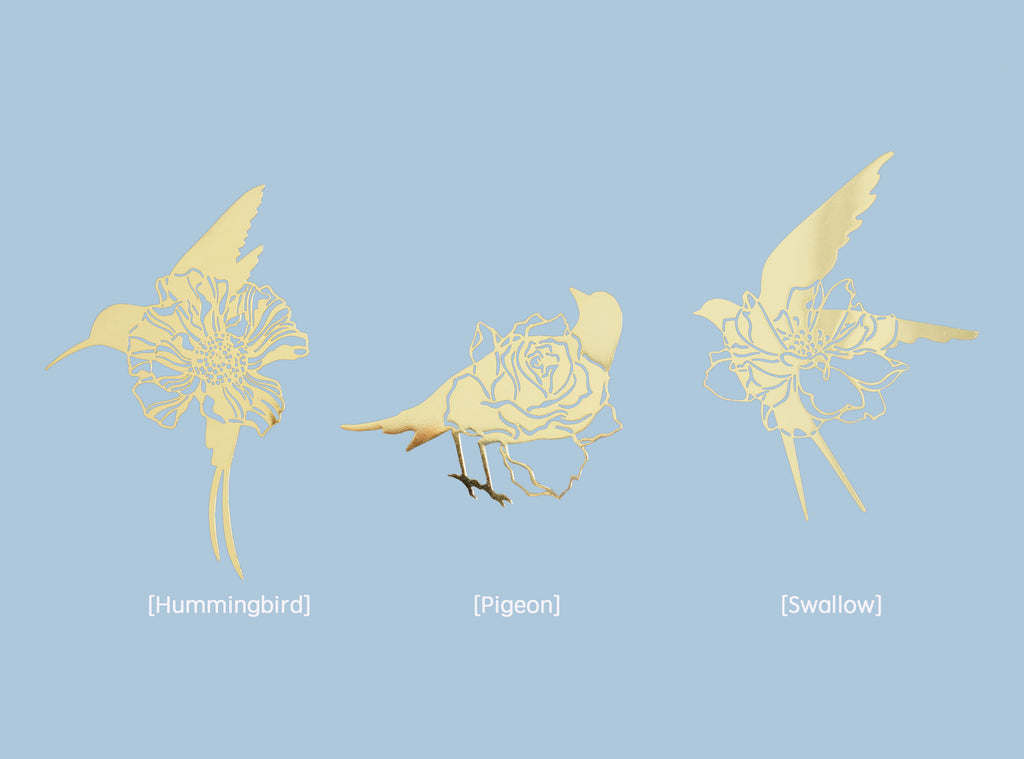 $165.00
$165.00
Golden Bird
INSPIRATION
"They fly high,
Up to where they belong.
Doing what they were meant to do.
Beautiful the earth as creatures of the sky."
DETAILS
The signature floral frame collection features an assortment of romance & fun. Different figures inspires unique floral design, reflecting its own characteristics.
The stunning golden bird with exquisite flower pattern, flying freely in the garland of gorgeous roses.
An ideal gift for weddings, birthdays, anniversary, and any other occasions. 
Materials:
Preserved Flowers
Shadow Box Frame
Metal Hollow Bird Figure(Swallow, Pigeon, Hummingbird)
* Let us know if you want specific bird figure or it will be randomly selected
Color Available:
Purple-pink
Dimensions:
Product size: 7"(18cm) x 7"(18cm) x 2.55"(6.5cm)
Bird Figure size: Approx. 2"(5cm) x 2.75"(7cm)
Box size: Approx.7.75"(19.6cm) x 7.75"(19.6cm) x 3"(7.6cm)
Shadow Box Frame Key Specifications:
Materials: Pine Wood Frame / Glass Front Protection
Outside Dimensions: 7"(18cm) x 7"(18cm) x 2.55"(6.5cm)
Inside Dimensions:6"(15cm) x 6"(15cm) x 2"(5cm)
Weight: 530g
Color: White
Made in China
Other Include:
- Gift warp box
- Caring handbook
- Greeting card
PLEASE NOTE
*Ready to ship in 3-7 business days.
*All floral products are designed and handmade in Canada. Each product may varies slightly.
*During transport some flowers or fruit may fall off as a result of drops or other large movement. If you ever experience a problem with your order,please feel free to contact us.