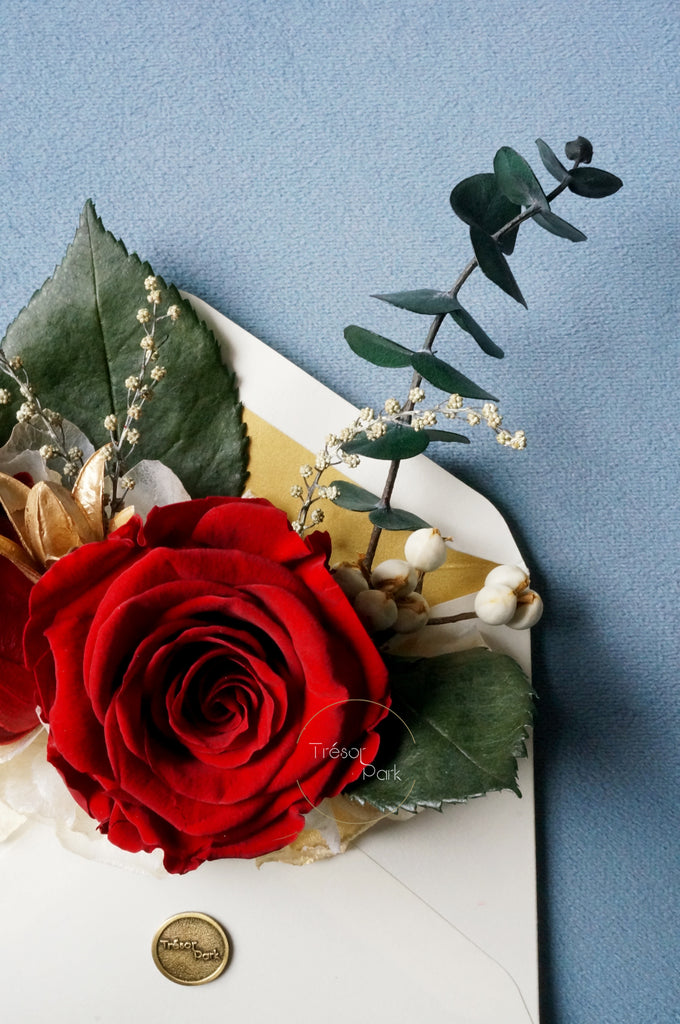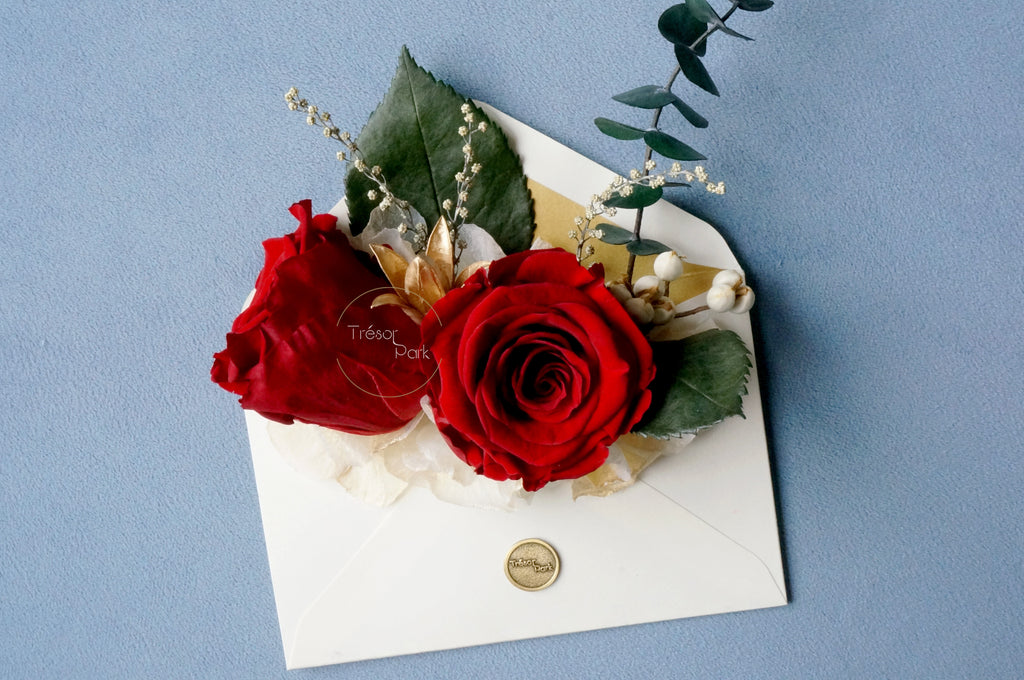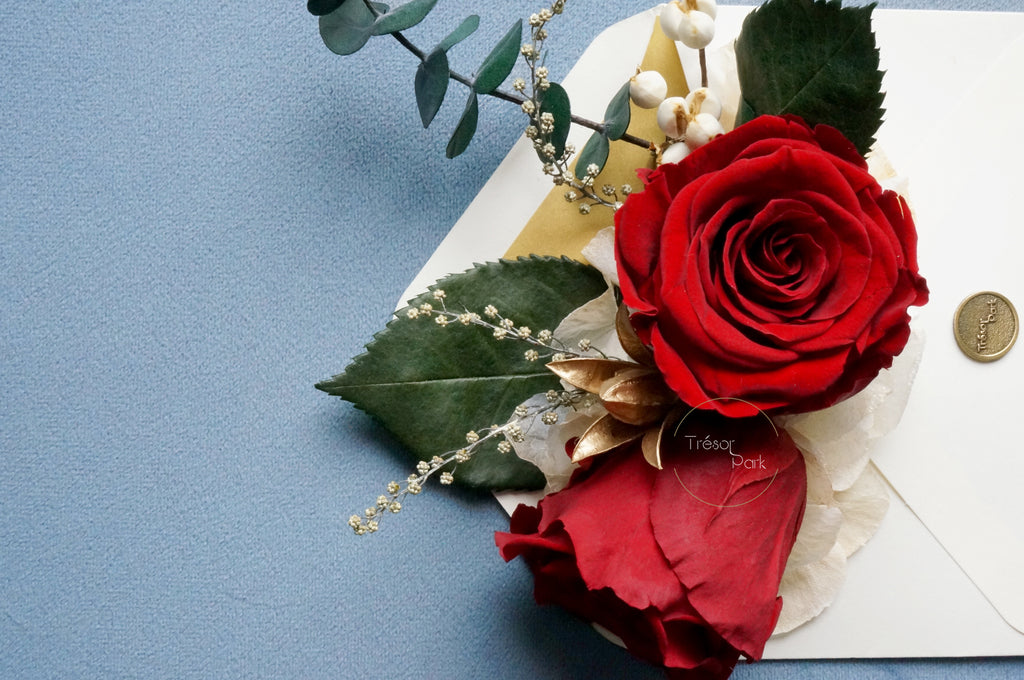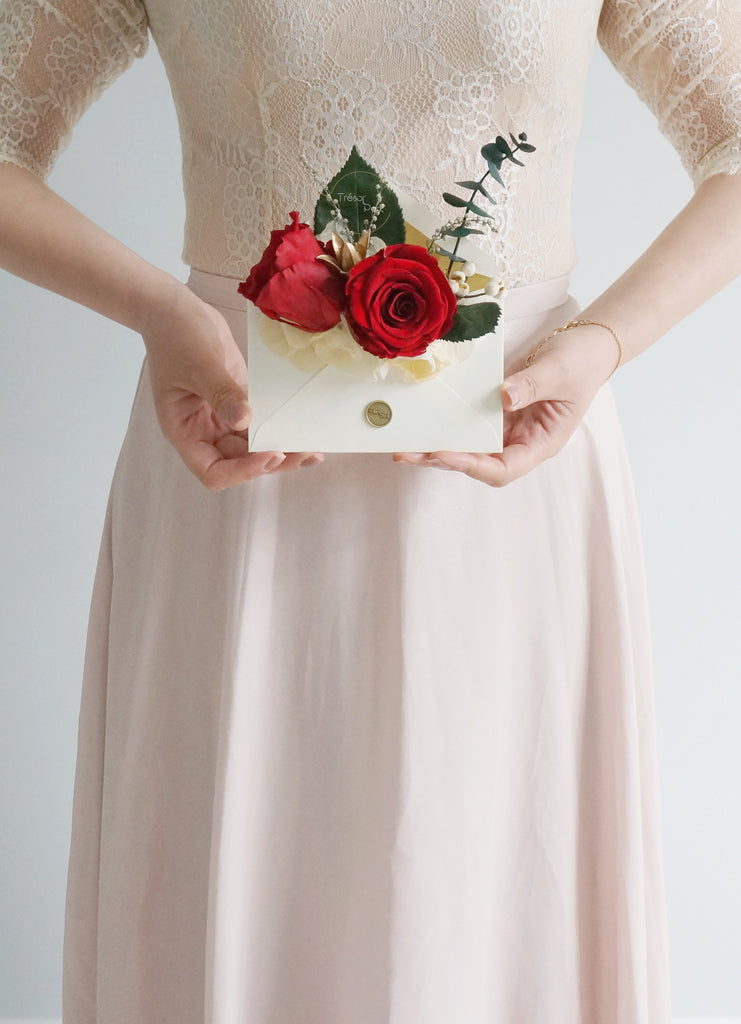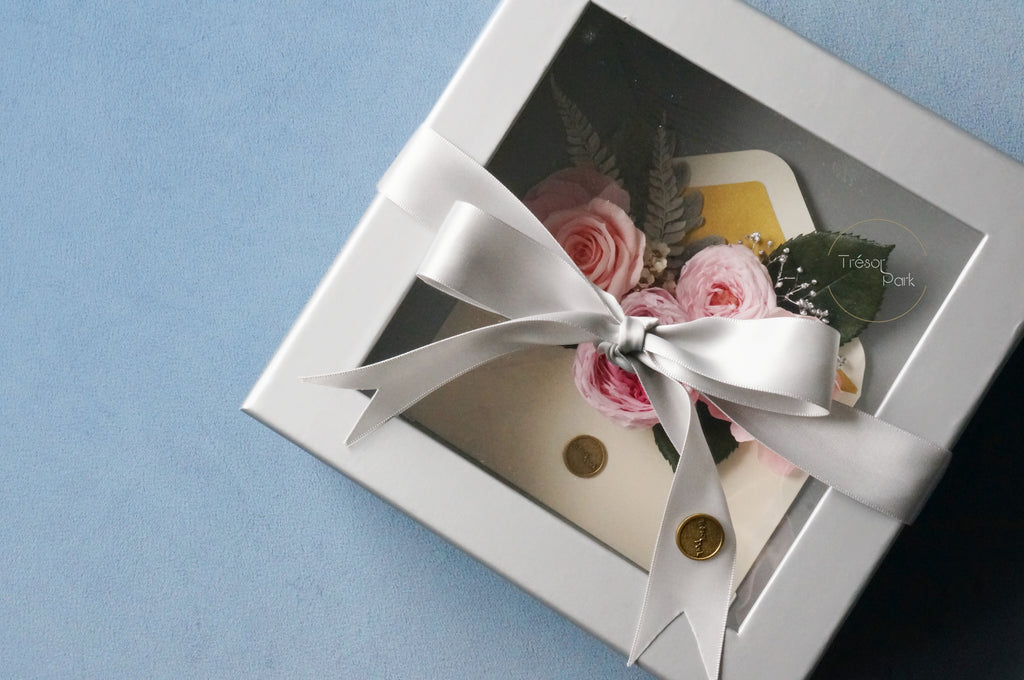 $95.00
$95.00
Love Letter
INSPIRATION
I've spent hours contemplating the words to say to you
but no combination of twenty six different letters
could ever accurately capture even a sliver of what this feeling is"                                              
DETAILS
Featuring a stunning arrangement of bold red roses, delicately arranged to appear as though they're budding from the envelope. 
Ideal for weddings, birthdays, anniversary, and any other celebrations.
Materials:
Preserved Rose
Vintage Paper Envelope
Plastic Holder
Color Available:
Red 
Dimensions:
Letter size: 5.5"(13.5cm) x6"(15cm)
Box size: 7.75"(19.6cm) x7.75"(19.6cm) x3"(7.6cm)
Other Include:
- Gift warp box
- Caring handbook
- Greeting card
PLEASE NOTE
*Ready to ship in 3-7 business days.
*All floral products are designed and handmade in Canada. Each product may varies slightly.
*During transport some flowers or fruit may fall off as a result of drops or other large movement. If you ever experience a problem with your order,please feel free to contact us.