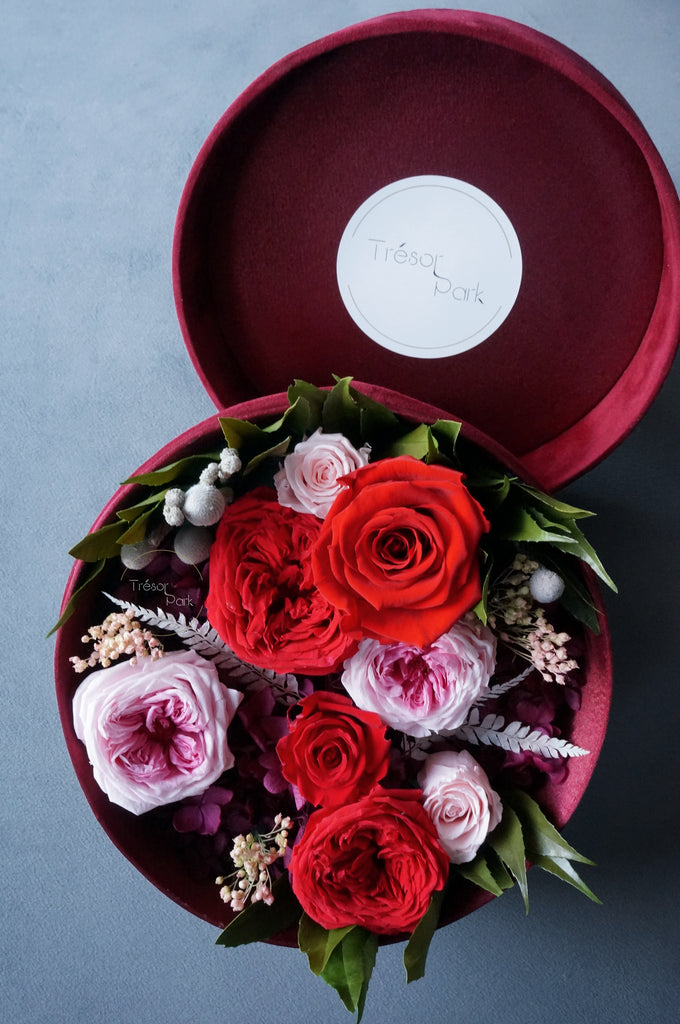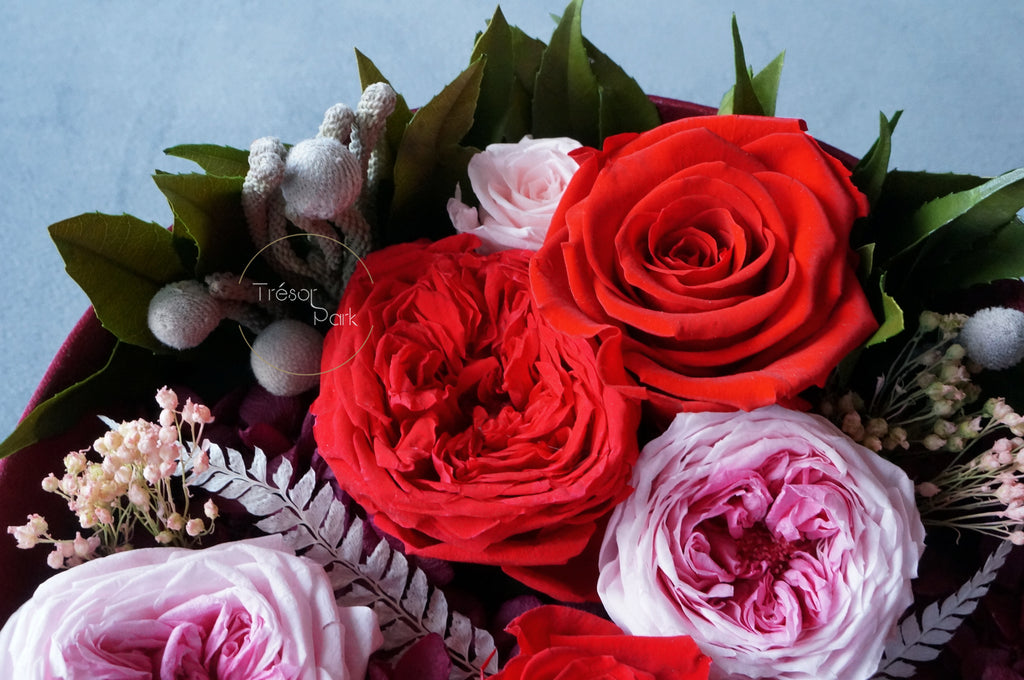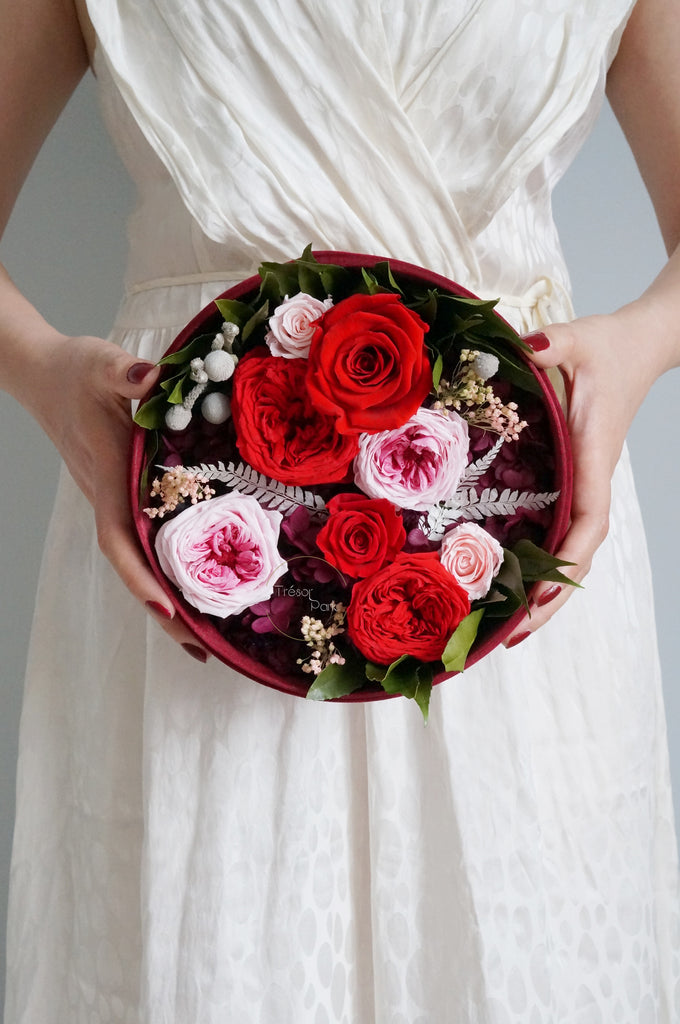 $235.00
$235.00
La Vie en Rose
INSPIRATION
" When you press me to your heart
I'm in a world apart,a world where roses bloom
And when you speak, angels sing from above
Everyday words seem to turn into love songs
Give your heart and soul to me
And life will always be la vie en rose."
                                                   —La Vie en Rose
DETAILS
Uncover the surprise within. Featuring an elegant and sophisticated palette of seductive red and vibrant pink preserved roses in a romantic style. Flowers are arranged inside the high quality box.
Ideal for weddings, birthdays, anniversary, and any other celebrations.
Materials:
Preserved Flowers 
Premium Box
Dimensions:
Approx. D7.7"(19.5cm) x H4.3"(11cm)
Other Include:
- Gift warp box 
- Caring handbook
- Greeting card
PLEASE NOTE
*Ready to ship in 3-7 business days.
*All floral products are designed and handmade in Canada. Each product may varies slightly.
*During transport some flowers or fruit may fall off as a result of drops or other large movement. If you ever experience a problem with your order,please feel free to contact us.