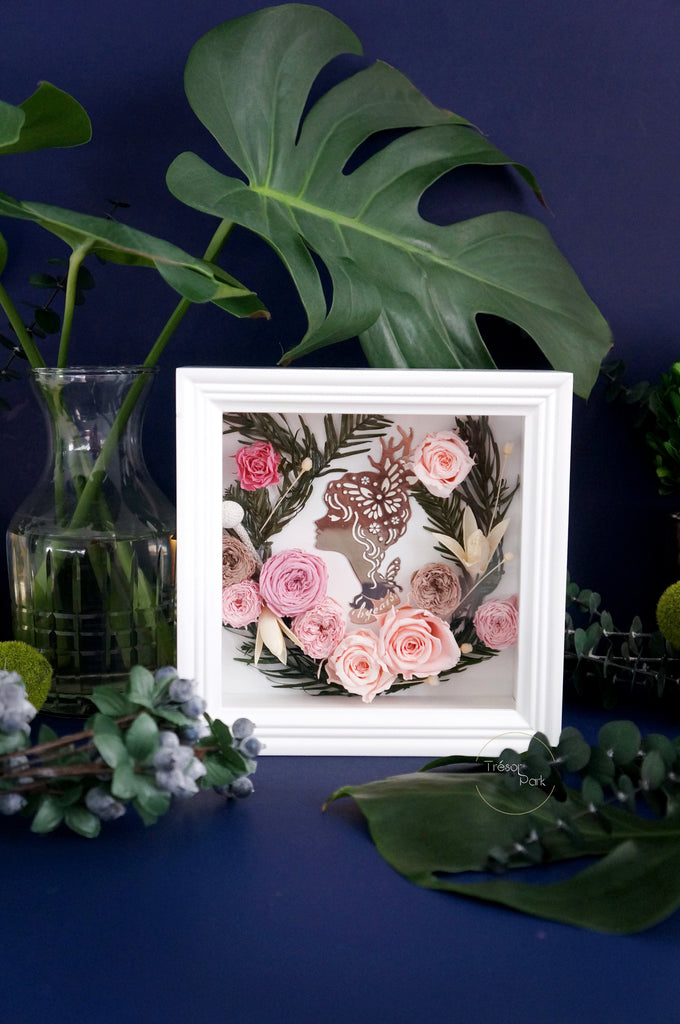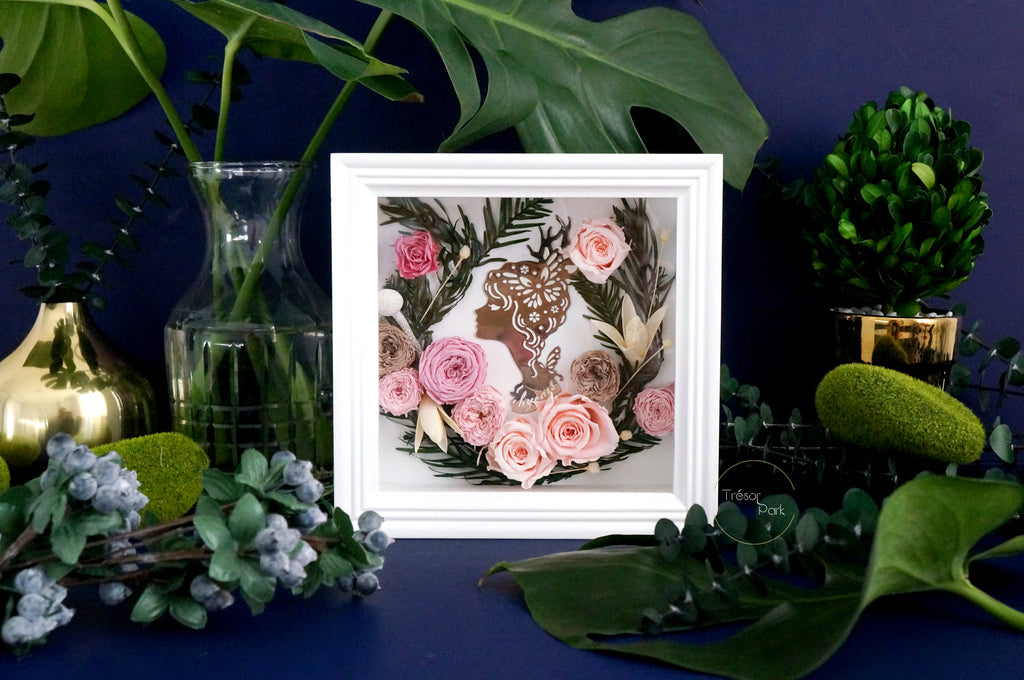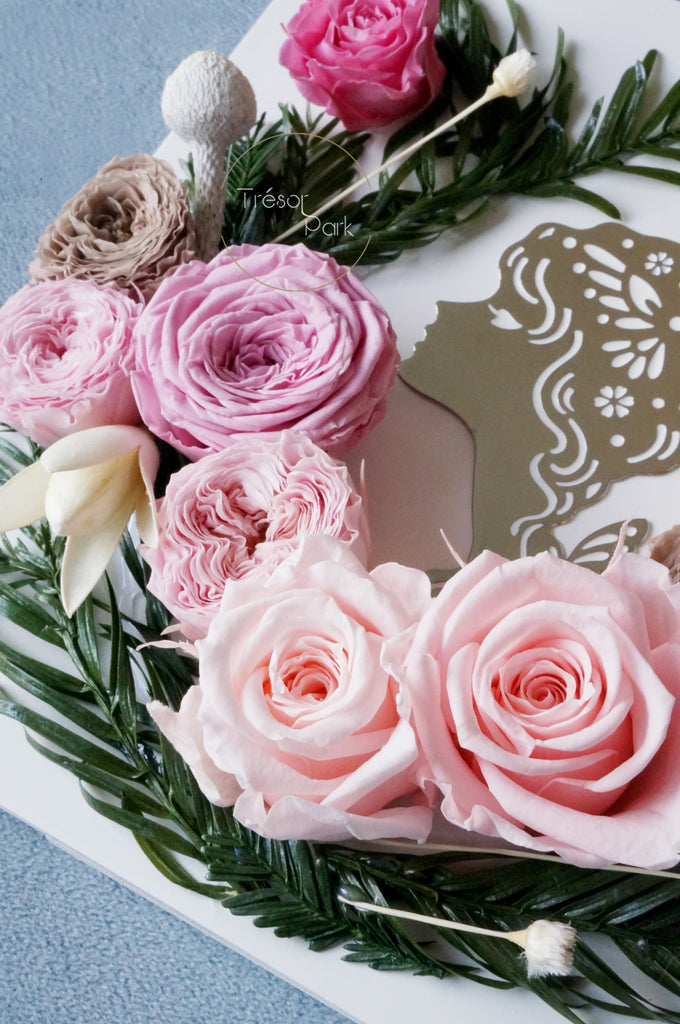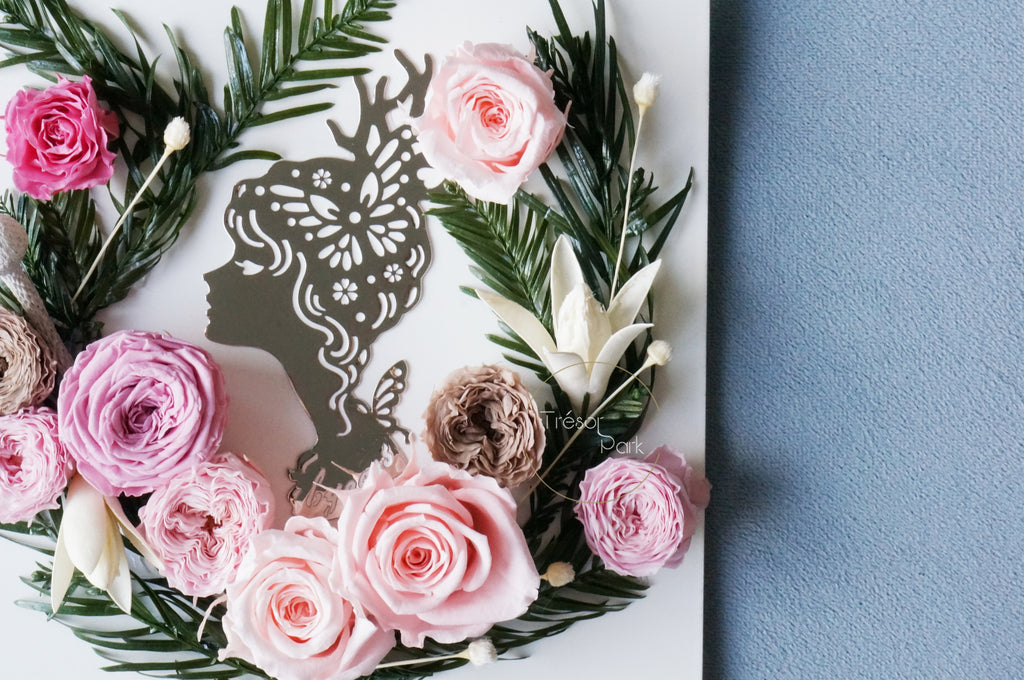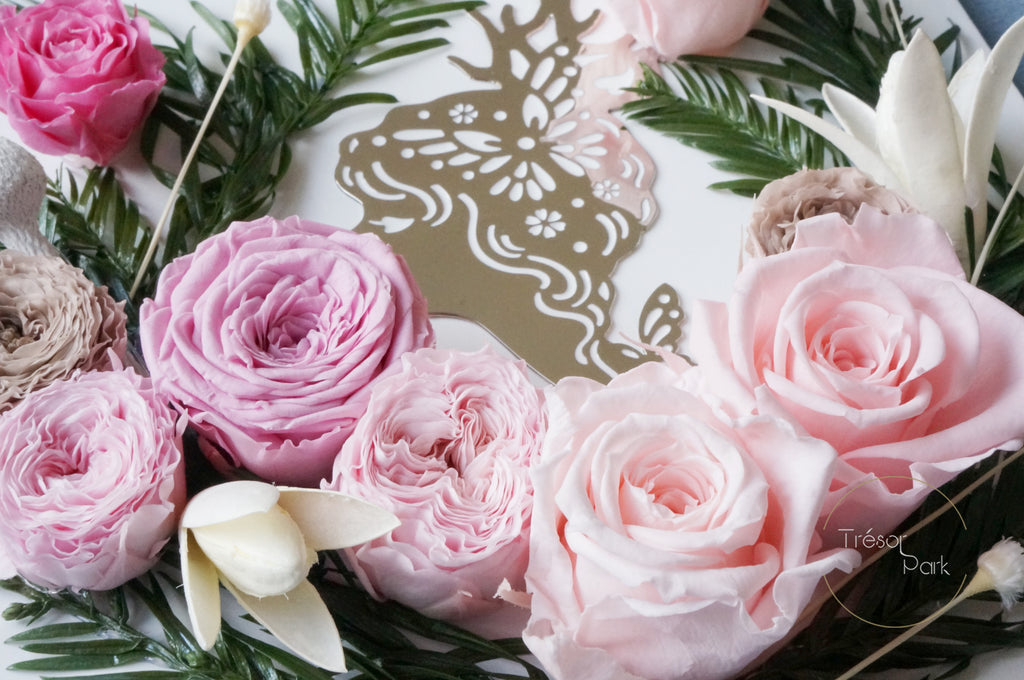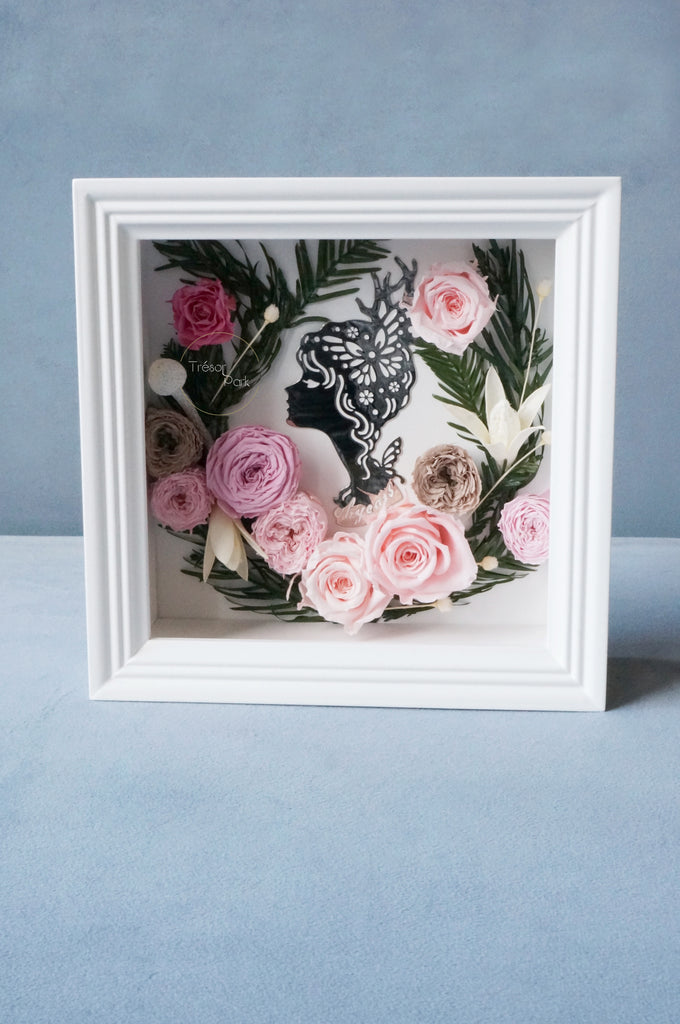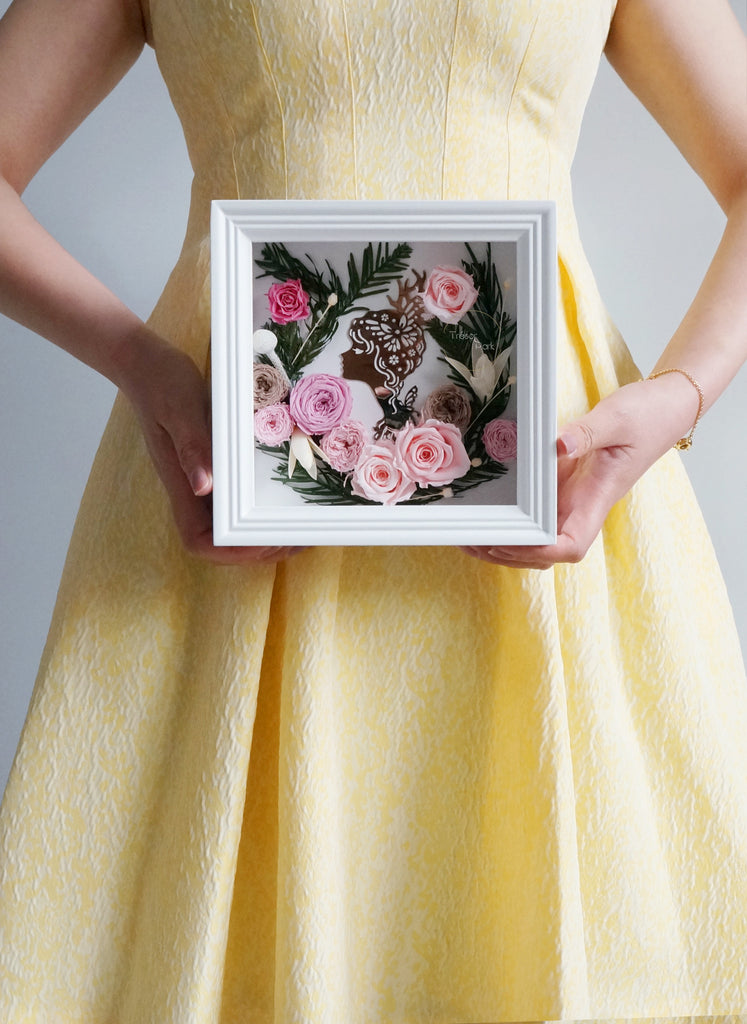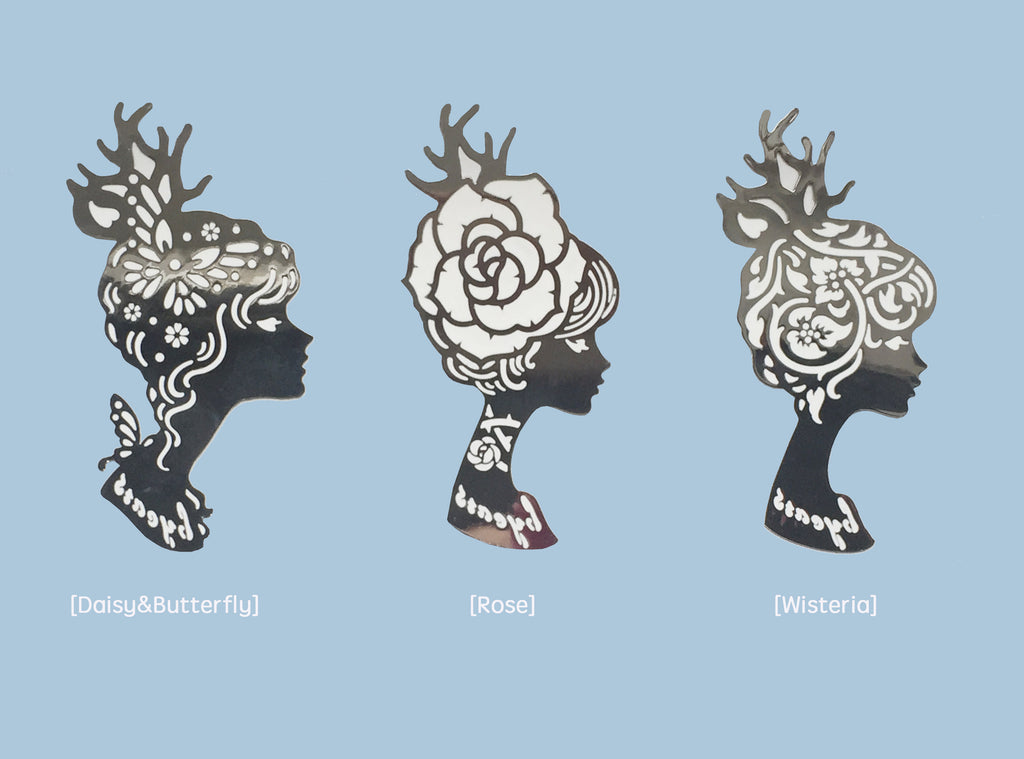 INSPIRATION
"If I had a single flower for every time I think about you,
I could walk forever in my garden."
—Tagore
 DETAILS
The signature floral frame collection features an assortment of romance & fun. Different figures inspires unique floral design, reflecting its own characteristics.
Flora, the Roman goddess of flowers, fertility and spring who protected the early blossoms. She generally represented as a beautiful maiden, garlanded with flowers.
An ideal gift for weddings, birthdays, anniversary, and any other occasions. 
Materials:
Preserved Flowers
Shadow Box Frame
Metal Hollow Flora Figure(Daisy, Rose, Wisteria)
* Let us know if you want specific Flora figure or it will be randomly selected
Color Available:
Pink
Dimensions:
Product size: Approx.7"(18cm) x 7"(18cm) x 2.55"(6.5cm)
Flora Figure size: Approx. H4"(10cm) x W2"(5cm)
Box size: Approx.7.75"(19.6cm) x 7.75"(19.6cm) x 3"(7.6cm)
Shadow Box Frame Key Specifications:
Materials: Pine Wood Frame / Glass Front Protection
Outside Dimensions: 7"(18cm) x 7"(18cm) x 2.55"(6.5cm)
Inside Dimensions:6"(15cm) x 6"(15cm) x 2"(5cm)
Weight: 530g
Color: White
Made in China
Other Include:
- Gift warp box
- Caring handbook
- Greeting card
PLEASE NOTE
*Ready to ship in 3-7 business days.
*All floral products are designed and handmade in Canada. Each product may varies slightly.
*During transport some flowers or fruit may fall off as a result of drops or other large movement. If you ever experience a problem with your order,please feel free to contact us.