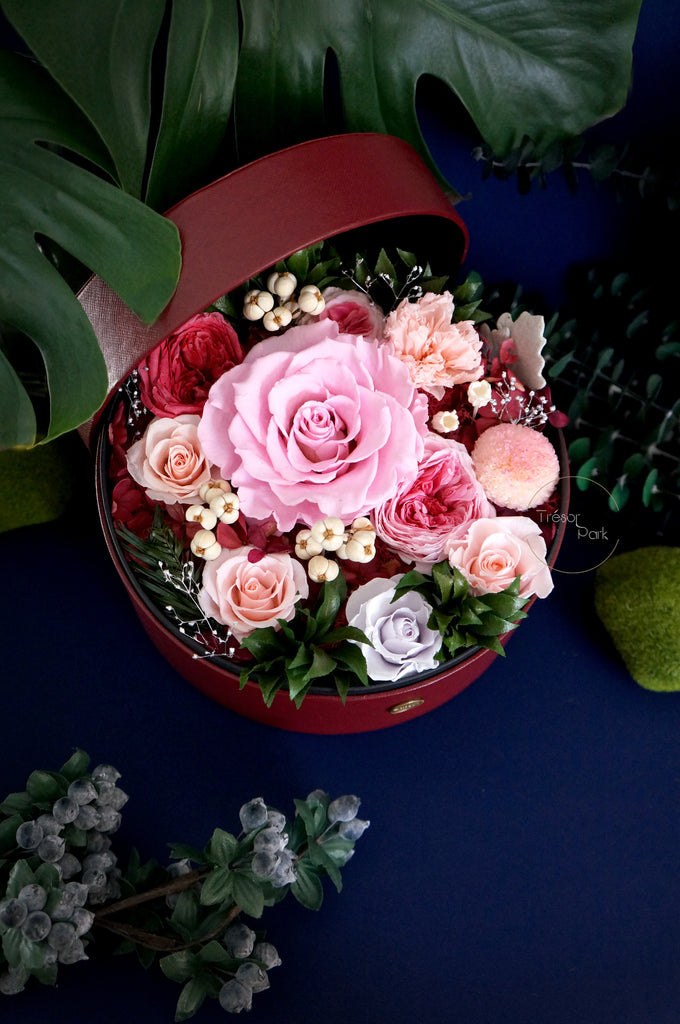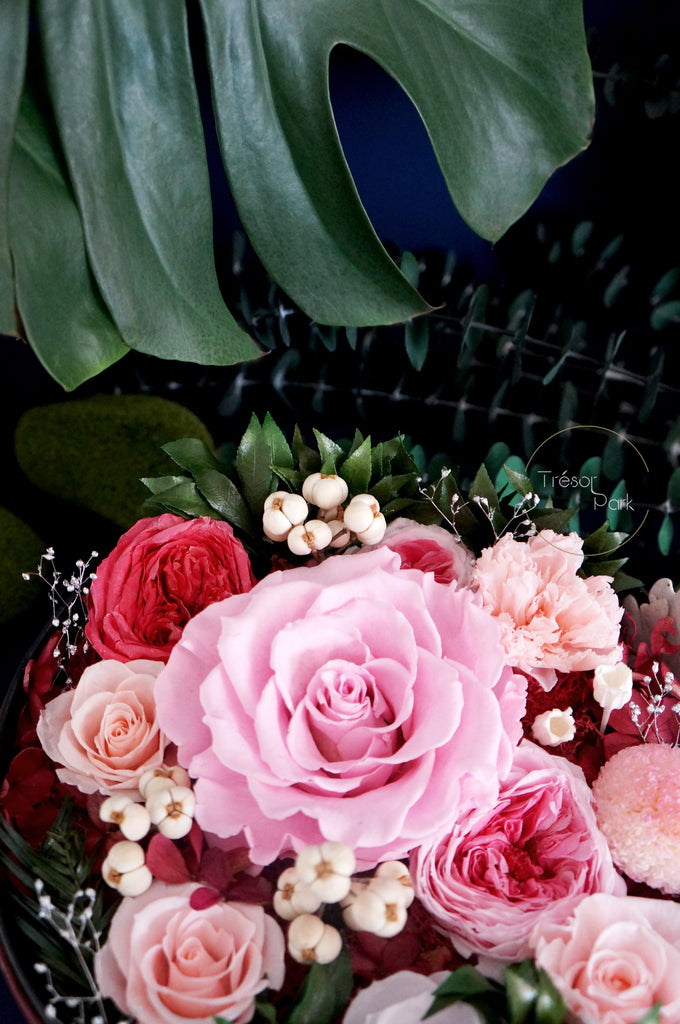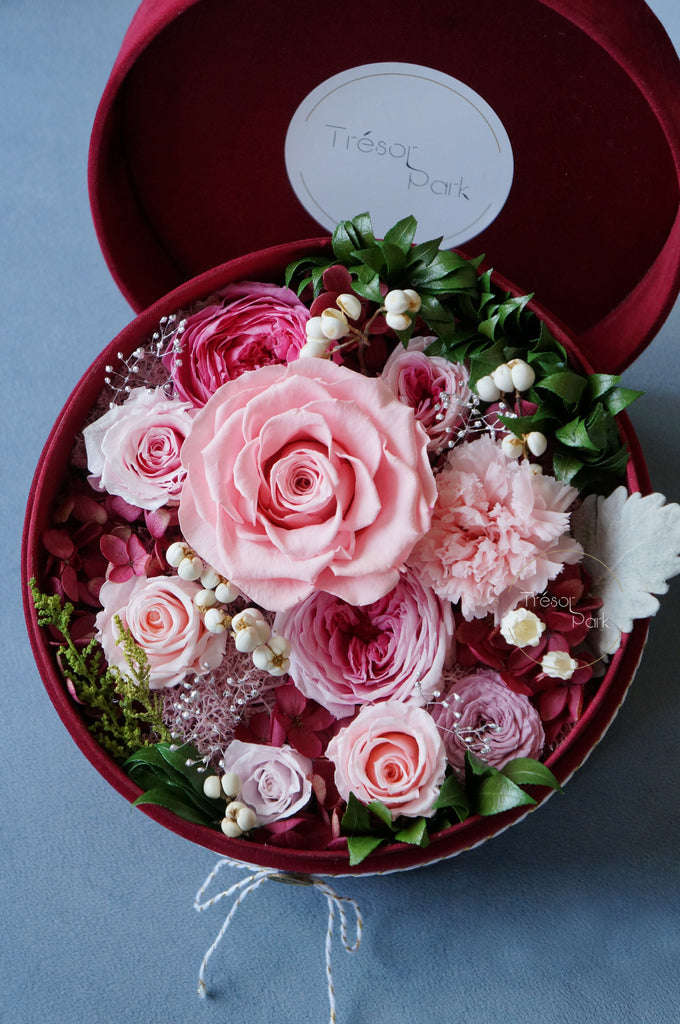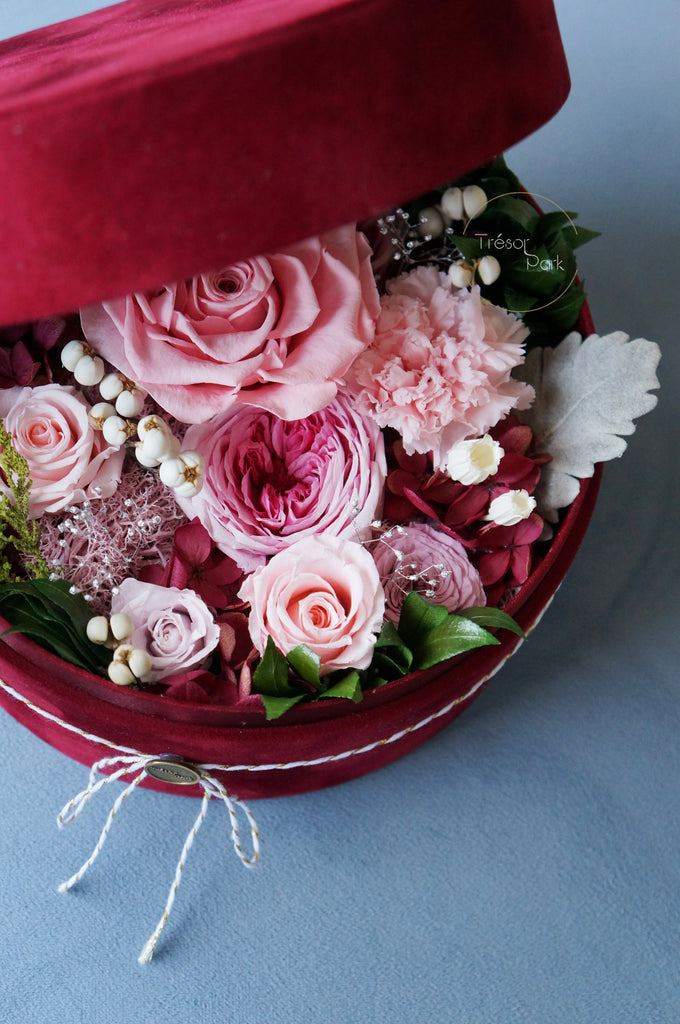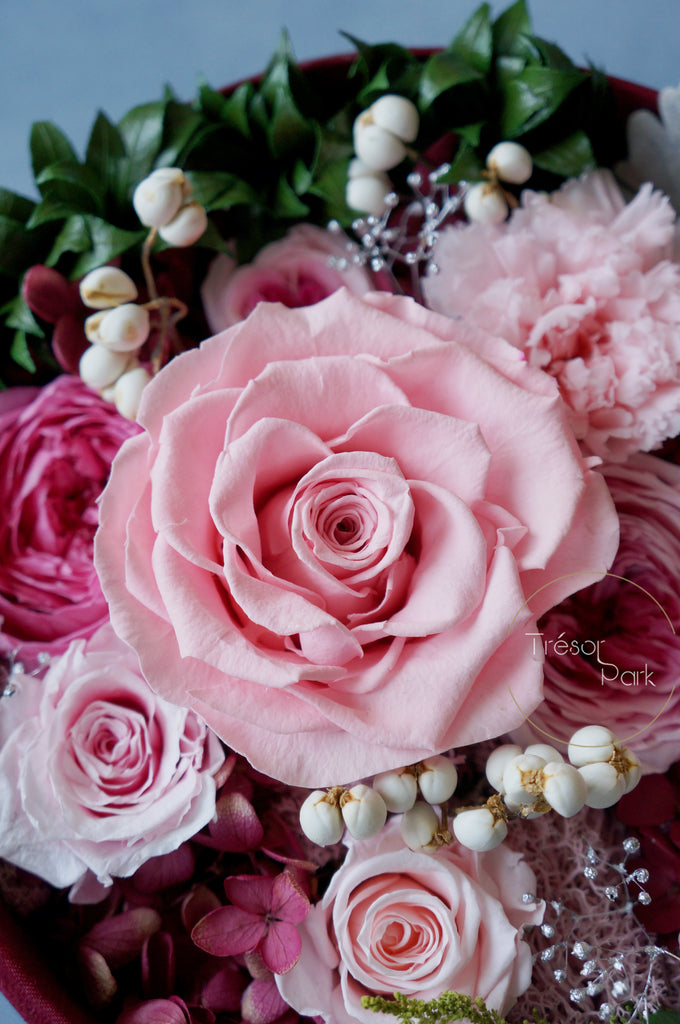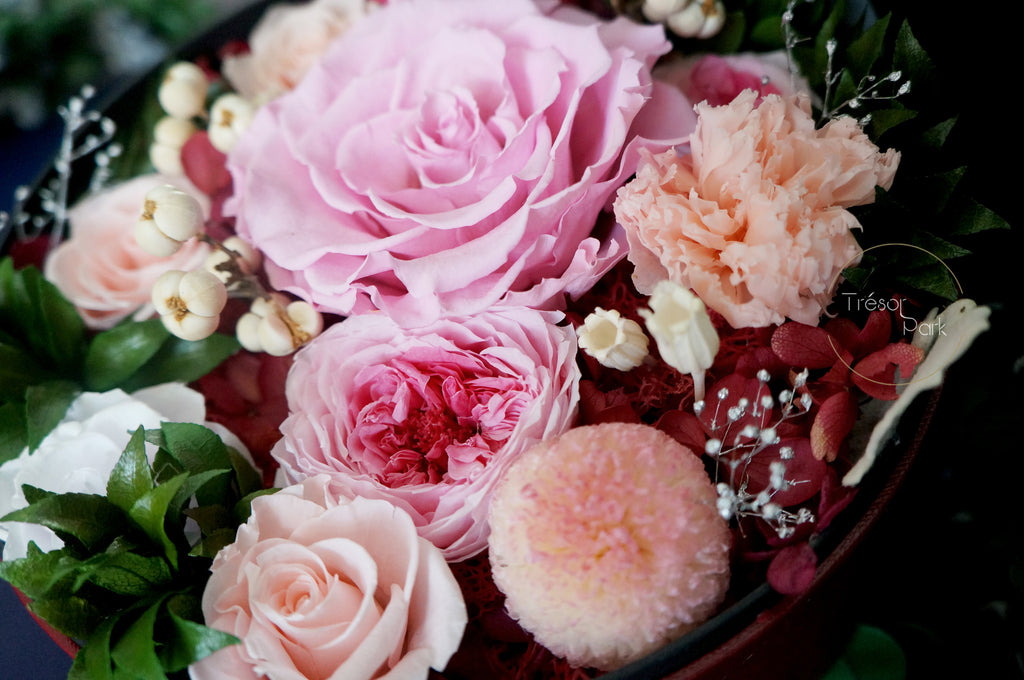 INSPIRATION
"When you smile
The whole world stops and stares for a while
Cause girl, you're amazing
Just the way you are."
DETAILS
Uncover the surprise within. This Bloom-in-a-Box features a feminine and romantic palette of pink hued florals, including a gorgeous giant Ecuador rose, revealed only when the box lid is lifted.
Packaged in a timeless and sophisticated manner, our bloom boxes are the perfect complement to any celebration.
Materials:
Preserved Flowers 
Premium Box
Dimensions:
Approx. D7.7"(19.5cm) x H4.3"(11cm)
Other Include:
- Gift warp box 
- Caring handbook
- Greeting card
PLEASE NOTE
*Ready to ship in 3-7 business days.
*All floral products are designed and handmade in Canada. Each product may varies slightly.
*During transport some flowers or fruit may fall off as a result of drops or other large movement. If you ever experience a problem with your order,please feel free to contact us.